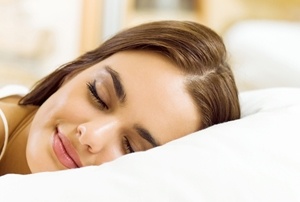 You've decided to have nasal valve surgery. The thought of finally being able to breathe normally excites you, but you may still feel a bit anxious about the surgery itself. That's perfectly natural, but knowing how to prepare – for the procedure and for your recovery afterward -- will give you confidence and peace of mind. That way, you can focus on the exciting part – the results.
Getting the prelims out of the way
If you're planning for recovery, you've already made the most important preparation for your nasal valve surgery. You have selected exactly the right surgeon. One who has extensive medical training and experience performing reconstructive nasal surgeries such as yours, with successful results. One whose personal demeanor makes you feel comfortable.
Did you also check with your health insurance company? In many cases, they will cover the cost of nasal valve surgery if it is medically necessary (as opposed to cosmetic changes you might want to make to your nose). If you're having combination surgery – corrective repairs and also cosmetic enhancement – your insurance may cover part of the cost. It is essential to talk to your carrier ahead of time to understand if coverage is available and, if so, for which specific costs.
Don't forget that, if you smoke, you'll need to stop at least two weeks before your surgery. No smoking afterward, either. This includes marijuana as well as tobacco. The reason this is so important is that smoking restricts blood flow. Without proper oxygen and nutrients, it will be harder for your nose to heal and easier for complications to develop.
So what will recovery be like?
Nasal valve surgery is an outpatient procedure, performed under anesthetic. You'll be able to go home about an hour after surgery, if all goes well, but someone else will have to drive you. After that, your recovery will depend on the details of your procedure and your overall health.
You will be given specific instructions about what to do – or not do. Following them carefully will help you recover as quickly as possible, with the least discomfort.
You can expect to be off work anywhere from a few days to a couple of weeks. Although the incisions made for nasal valve surgery are small and are typically made inside your nose, you will need to keep your head elevated initially, to reduce the chance of bleeding. And you may experience some swelling or bruising. Usually, an ice pack is all that's needed to reduce swelling. (A bag of frozen peas works especially well, as it easily conforms to your face.) Your recovery instructions may also include nasal packing removal or irrigation.
You can also expect soreness around your nose, which could be exacerbated by wearing glasses, bending over or other everyday activities. Try to avoid these things, as much as possible.
You'll need to keep other movement to a minimum at first, too. Slow walking or other simple activities will be OK, but not actions that put stress or strain on your body, such as lifting. After about two weeks, you can resume aerobic exercise, biking, running, and so on.
You will revisit Dr. Raval after your surgery, so he can personally check on your progress. The schedule for follow-up exams will depend on your surgery.
And, finally, prepare to breathe more comfortably during the day and get a better night's sleep!