Sometimes, it's about your ears. They protrude further than you'd like – or just one of them does. Maybe they don't appear quite the same size. Or one or both ears has a malformation, from birth or due to an injury. There's an ear surgery for that, called otoplasty.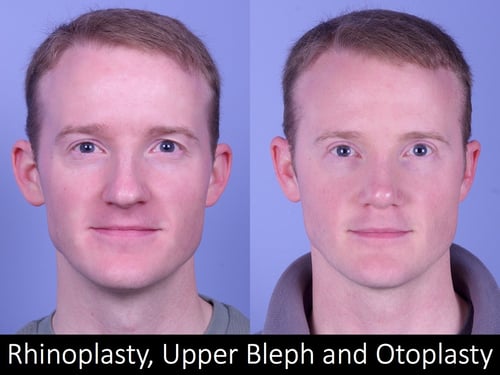 Otoplasty is cosmetic plastic surgery of the outer ear. It is different from surgical procedures performed to correct inner ear problems that cause loss of balance or hearing. In fact, cosmetic changes do not affect your inner ear at all. But, if something about the way your ears look is bothering you, otoplasty could give your self-image a big lift.
Unlike facial plastic surgery, otoplasty can be performed successfully on almost any age patient. That's because our ears mature very early, usually when we're about 5 years old. Around three-quarters of the patients on whom Dr. Jeffrey Raval, MD, MBS, FACS performs otoplasty procedures are pre-school age children with very prominent ears. He says this is great timing, because correcting visible issues before a child gets into school can prevent hurtful teasing or even bullying.
If you're an adult, you might want ear surgery because:
One or both ears stick out too far
One or both ears seem overly large or misshapen
You are not satisfied with results of a previous otoplasty
Some adults seek otoplasty to repair an injury, such as a tear in the earlobe caused by a pierced earring being ripped out. Or to "rejuvenate" the appearance of sagging earlobes later in life. Aging can cause the lobes to become elongated, but often the cause is years of wearing heavy earrings.
For all patients, the ultimate goal is a well-proportioned, symmetrical appearance.