Whether for personal or professional reasons, we all want to put our best face forward. We're healthier than ever and we want to look as young as we feel. But is it time for a facelift?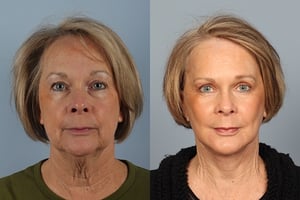 But is it time for a facelift? Surgery has the potential to turn back the clock and it can address moderate to severe issues like:
Lines, wrinkles, and folds
Sunken cheeks and under-eye hollows
Sagging jowls or neck
You want to look younger, but you want to look natural, too. And you're not alone -- facelifts account for about 20% of all surgical cosmetic procedures performed each year.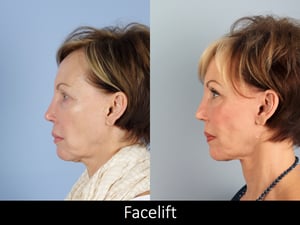 Thanks to major advancements in surgical techniques and our understanding of the aging process, modern facelifts produce results that are incredibly natural looking, unlike the more "plastic" look of years past. The different types of facelift surgeries contribute to this natural outcome by allowing surgeons to address only what they need to; no major facelifts for a patient wanting only to smooth wrinkles on their forehead. This fits beautifully with Dr. Jeffrey Raval's philosophy: Less is More.
The facelift is no longer a one-size-fits-all procedure. Instead, we have a variety of techniques we can use to perform facial rejuvenation surgery that are tailored to meet your specific goal to look great, no matter your age.