About Us: Aesthetic Injectors
Our trained aesthetic injectors help you achieve gorgeous results safely.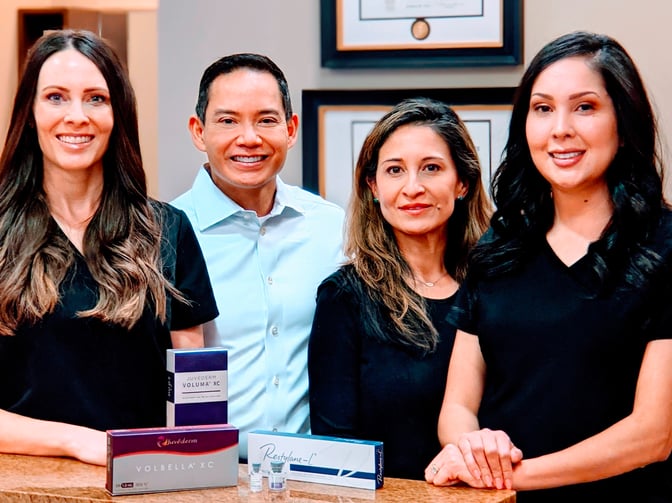 Jurry Om, NP
Nurse Injector
Jurry grew up in Southern California and attended Biola University, where she double-majored in Psychology and Nursing. She has been working in the field of aesthetics since she trained with Dr. Raval in 2014. Before becoming part of the Raval Facial Aesthetics team, Jurry owned her own injectable business for almost five years. Jurry received her Masters in Nursing as a Family Nurse Practitioner in 2019. She has a passion for patient care and enjoys making people feel better both inside and out. Jurry loves to spend time with her husband and two children, their dog Coco, and her friends when she is not working. Jurry sits on the board for numerous charities that stem from her Christian faith, where she is an active member of her congregation. She also enjoys traveling, cooking, playing tennis, and writing.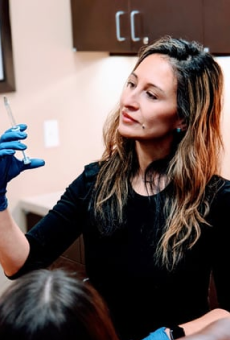 Nicole Kenyon, BSN, RN, LE
Nurse Injector
Nicole is a registered nurse injector with almost 10 years of experience in the field of Women's Health. Alongside her RN degree, she has also been a licensed aesthetician since 2013. Nicole's passion for skincare is her driving force as she continues to advance her education to bring new and safe techniques to those who enjoy aging gracefully. When she is not helping men and women in the Denver metro area achieve their aesthetic goals, Nicole enjoys the great outdoors beautiful Colorado has to offer with her husband, two teenagers, and their family dog.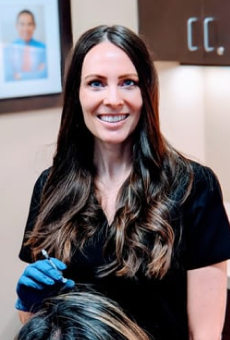 Brooke Sullivan
Aesthetic injector
Brooke became a critical team member at Raval Facial Aesthetics in 2011. Having worked in the facial rejuvenation and facial cosmetic surgery field for numerous years, her knowledge and passion for the industry is immense. As a Patient Care Coordinator, Brooke will be your liaison from the initial consultation with Dr. Raval and throughout the facial rejuvenation process. She is also responsible for coordinating care for all surgical patients and injectable training/certification. Brooke is also our Aesthetic Injector, specializing in Botox and Dsyport injections. She enjoys treating patients, knowing they are on the road to not only looking, but also feeling rejuvenated and youthful; and wrinkle free. Brooke makes it her goal to ensure every patient she encounters feels welcome and relaxed when they visit the practice, and confident about their decision and treatments as they leave. With her extensive professional background, Brooke is able to educate patients on all of the anti-aging skincare and procedures the practice offers. As Denver natives, Brooke and her family actively enjoy all of the outdoor activities Colorado has to offer.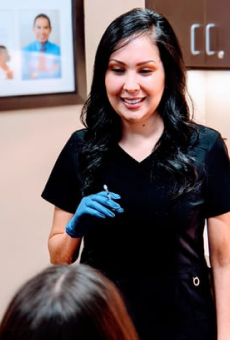 Amber Muniz
Aesthetic injector
Amber has been working in the field of aesthetic surgery since 2011. With her knowledge, she is very thorough in educating patients and is continually striving to expand her skill set. Amber's priority is to make patients feel welcome, comfortable and well-informed. Amber is a Colorado native and enjoys camping, fishing and spending time with her family and friends.
Get a Laser and Aesthetic Consult
Laser skin resurfacing is an effective and minimally-invasive way to treat common facial skin concerns like dark spots, wrinkles, melasma, and even acne scars.