Chin and cheek augmentations are common procedures which can bring balance and more youthful appearance to your face. For instance, you can correct a "weak" chin or re-plump cheeks. These procedures can sometimes be as simple as injecting a temporary soft tissue filler, although we usually use permanent silicone implants for chin augmentation.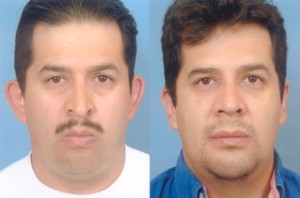 There are several reasons you might want chin augmentation:
Change its shape
Reduce its projection, to bring it into proportion with other facial features
Elongate its projection, to correct a receding or "weak" chin
Correct asymmetry
Add definition to the jawline and neck
These issues may be the result of genetics or a congenital deficiency or an injury to your chin.
Cheek augmentation is most commonly used as a way to rejuvenate the aging face, restoring volume and the appearance of higher cheekbones that dissipate and cause cheeks to look flattened over time.
But it's not just about your chin or cheeks. The way your face looks is a composite of all your features, including your bone structure, muscles and other soft tissues, and skin. If one visible feature is out of balance, it changes your entire appearance. For example, if you have a small chin, your nose may appear larger than it really is, and if your nose seems overly-small that may be because your chin is more prominent.
So while chin and cheek augmentation can work on their own (and, often, together) to refine overall facial harmony, these procedures are often performed as part of a facelift or rhinoplasty surgery, to accomplish more comprehensive improvement in facial balance.