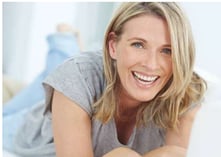 Here at Rocky Mountain Laser Aesthetics we offer a wide variety of aesthetic and laser skin treatments. All of them are performed in our office in Denver's Cherry Creek neighborhood, so it is conveniently easy to schedule your appointment. Most of these procedures take minimal time, and many of them require little or no downtime.
As a prospective patient, it is important for you to know that laser procedures in particular require extensive skill to be both safe and effective. We are proud to say that Jeffrey R. Raval, MD FACS, and our team of Paramedical Aestheticians are all highly trained and well-qualified to perform the treatments we offer.
Every person is different when it comes to their face and skin. That's why our first step in working with any patient is an in-person consultation. As part of that process, Dr. Raval or one of our Paramedical Aestheticians will examine your skin. Visia® Complexion Analysis is a high-tech tool we use to show you the condition of your skin in detail and explain the treatment plan we recommend.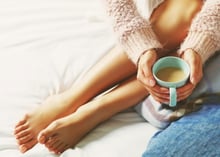 Man or woman, nearly all of us have unwanted hair somewhere on our body. Shaving, waxing, depilatory creams and so on are strictly temporary measures that have to be repeated over and over. It's time-consuming and expensive, and in some cases painful. Laser hair removal offers a fast, near-permanent alternative.
Laser hair removal gently targets and neutralizes individual hair follicles, so it can be used to treat large areas such as the back, chest, or legs or tiny spots such as toes and ears. It also combines nicely with other non-surgical skin improvement procedures.
We offer several skin renewal treatments that are entirely non-invasive yet highly effective. These can be great alternatives if you aren't ready to try a laser treatment or lasers aren't appropriate for your skin type. Non-invasive skin treatments can help refine visible signs of aging, hyperpigmentation or blotchiness, acne and other scars. Or they can clear away dead skin cells and deeper debris to reveal a refreshed, healthy glow.
Here at Raval Facial Aesthetics, we offer three types of chemical peels (glycolic, TCA, or mini-melanage), microdermabrasion, HydraFacial, chemabrasion, and microneedling. Technically, microneedling is minimally-invasive, but we mention it here because if offers broad facial rejuvenation benefits.
We use lasers to resurface skin and stimulate continued natural renewal. The lasers direct precise beams of light or heat to the target area, which can be anywhere on the body and can be a large or very small area. Because lasers are very versatile, we can treat a wide variety of issues from minimizing fine lines, wrinkles, and scarring to reducing dark spots, to removing bulging or spider veins.
In the skilled hands of Dr. Raval and our medical aestheticians, lasers are both safe and gentle as well as effective. However, laser treatments are not appropriate for every skin type.
It's not unusual for patients to ask us for help with active acne or acne scars, for removing spider veins, to regrow hair, reduce dark circles under the eyes, or even to tighten skin. We offer treatments that effectively address all of these specific conditions.