Botox & Fillers
Before + After Photos
Our array of rejuvenating non-surgical products (like Botox®, Dysport®, Restylane®, and Juvederm®) give Dr. Raval's patients more control in diminishing signs of aging through regular visits without any downtime. Often referred to as "the lunchtime treatment," dermal fillers and botulinum toxins offer a quick solution for fine lines and wrinkles.
How Much Better Can I Look?
A lot of people get Botox® and/or dermal filler injections so they can "look younger." But, what does that mean? And what kind of results might you expect if you were to get one or both types of treatments?
It's one thing to learn about how Botox® and Dysport® or fillers such as Restylane® or Juvederm® work to minimize or prevent visible signs of aging. But the results can be difficult to picture, especially since "better" is a subjective concept. You can look in the mirror and know what you'd rather see, but will getting these injections produce those results?
Real Results on Real Faces
As with all facial rejuvenation procedures, surgical or non-surgical, the key to happiness is realistic expectations. So the more photo examples you review, the better your understanding will be of the range of achievable results.
You can find before and after photos for virtually any procedure online, and those may help to give you a general overview. However, the pictures that really count show actual patients treated by the provider you're considering to treat you. That's why we strongly encourage you to study the gallery above.
The Best Photos? People Like You
The most helpful examples are of people as much like you as possible. Approximately your same age and the same gender, for example. Certainly, you want to look for examples that show the area(s) of the face you want to change. Treatments that improve the appearance of crow's feet may not be all that helpful if you're concerned about those little lines around your mouth.
The Right Provider Produces the Right Results
Injectables are nothing like surgery. Yet even with these treatments, it takes an artistic eye as well as skill and experience to produce just-right results. We're talking about your face here – your first impression, and the first thing you see in the mirror every morning. We encourage you to do your homework, but we know you'll be impressed with what you learn about Dr. Raval.
Are You Ready to Move From Before to After?
Rejuvenating non-surgical products are wildly popular with our patients here at Rocky Mountain Laser Aesthetics. These treatments give you more control in diminishing the signs of aging. Through regular visits, you can maintain your more youthful appearance over time. And there's no downtime.
Because we administer these products in very tiny increments, we are able to tailor the injections precisely to match the level of change you want to see, exactly where you want to see it. Entirely natural looking, entirely you, just "better." And if you want even more pronounced results, we can add a little more.
Botox and dermal fillers work differently to achieve results, but both work beneath the surface. That makes them excellent options to combine with skin rejuvenation procedures designed to refresh the skin's surface. This is something you may want to consider discussing during your personal consultation.
In fact, now would be a good time to schedule that consultation. We take pride in our expertise and professionalism, but we're friendly and approachable, too. Together, we'll examine the "before" aspects of your face, and give you honest advice about what sort of "after" you can expect. You feel young and you're healthy, so why not look that way, too?
Get a Botox or Dermal Filler Consult
Speak one on one with our paramedical aestheticians and get the answers you're looking for! ($50 fee)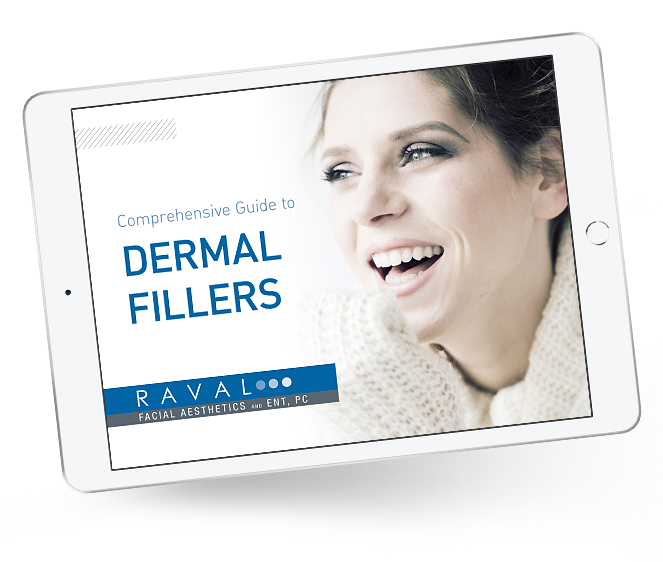 Download our Comprehensive Guide to Dermal Fillers
The ins and outs of dermal fillers - learn all about the intricacies of the treatment in this eBook.