Are you excited about the idea of giving your skin's appearance a little boost, but not quite ready to try any type of invasive procedure? Does your busy lifestyle mean you don't have time for down time? You are just like so many other women and men. Happily you have non-invasive options – great ones – that can help your skin look younger and smoother.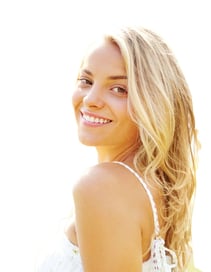 We understand how you feel. Dr. Raval believes that less is more, whether you're contemplating a tiny tweak or dramatic change. We know you want the most natural-looking results, from a procedure that is affordable and takes as little time as possible. Often, a non-invasive treatment is exactly the thing to achieve the results you want to see. Why do more?
Later on, as you learn what skin rejuvenation can do for your appearance and your outlook, you may want to try a minimally-invasive treatment such as Botox or a dermal filler. But non-invasive choices can be wonderfully effective when it comes to smoothing your skin and giving you a more vibrant, youthful look.