Jeffrey R. Raval, MD, MBA, FACS
Dr. Raval is a facial plastic surgeon, board-certified by the American Board of Facial Plastic and Reconstructive Surgery as well as the American Board of Otolaryngology. He is a member of the American Medical Association, Colorado Medical Society, American Academy of Cosmetic Surgeons and on the Board of Directors for the Denver Medical Society. Dr. Raval owns and directs Rocky Mountain Laser Aesthetics. Dr. Raval trains other doctors and nurses interested in learning about best practices in the injection of dermal fillers and botulinum toxin.
Dr. Raval is a graduate of the University of Michigan's School of Medicine in Ann Arbor. He completed his internships in Otolaryngology at Washington University in St. Louis. He also completed a fellowship in Facial Plastic and Reconstructive Surgery at the University of Miami. Dr. Raval received his M.B.A. from Colorado State University in May 2014.
Dr. Raval is married to Amy with three beautiful children: Daniele, Matthew and Sophia. In his spare time, he enjoys playing tennis, working out, hiking, traveling, skiing, and cooking.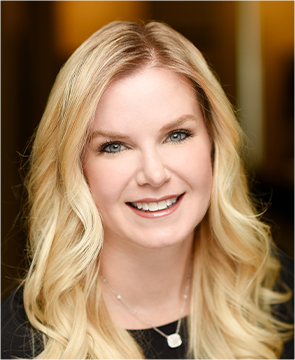 Amy Raval, MBA
Marketing Director, Practice Coordinator
Amy has been working in the aesthetics field since 2000 and has been working with Dr. Raval since 2003. She coordinates every aspect of Raval Facial Aesthetics and Rocky Mountain Laser Aesthetics, including overseeing marketing, brand management, company events, and office administration. Amy's greatest strengths are her creativity, drive, and leadership. Prior to being the Marketing Director, Amy was a Patient Care Coordinator and Certified Laser Technician. She worked closely with patients from the moment they walked in the door through their follow-up appointments. Amy holds a bachelor's degree and an MBA from Regis University.
Dr. Raval and Amy married in 2007 and have three children together, Daniele, Matthew, and Sophia. In her spare time, Amy values her time with her family, two dogs, and enjoys playing tennis, traveling, cooking, photography, and staying active.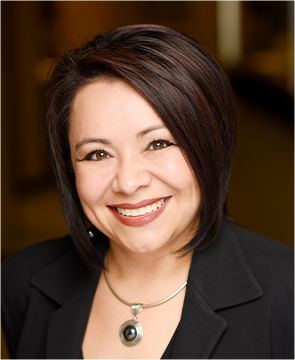 Denise Media, BS
Practice Administrator
Denise manages every aspect of the practice including human resources, finance and daily operations. She has worked with Dr. Raval since 2008 and has been a Practice Administrator since 2000. She is a Regis University graduate earning her B.S. in Business Administration with an emphasis in Finance. She also has extensive knowledge in electronic medical record software. Denise enjoys spending time with her family, traveling with her husband when she can and Colorado outdoors.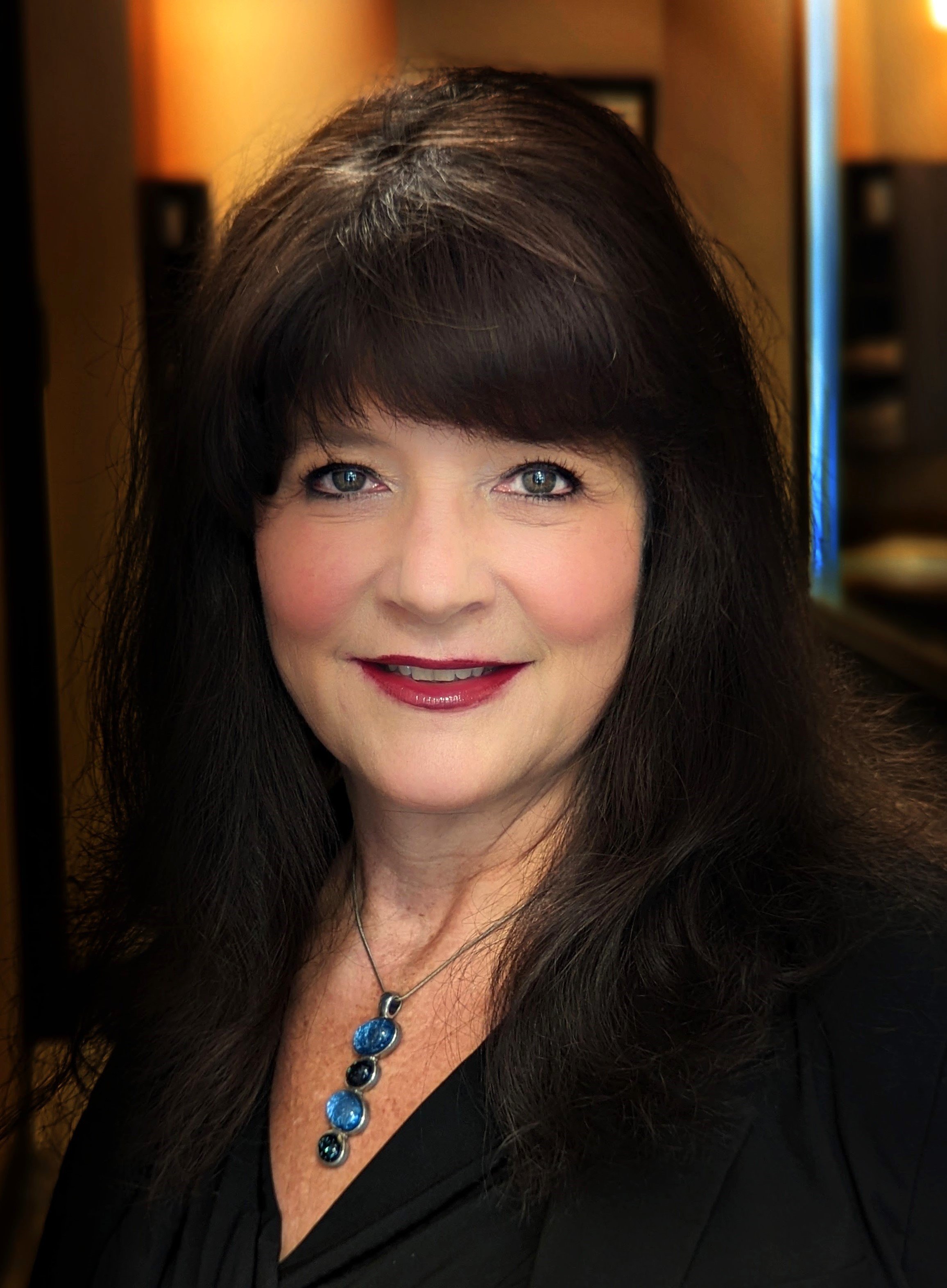 Diana McClernon, BS
Office Manager
Diana has worked in facial aesthetics and ENT for 25+ years and has previously worked with Dr. Raval. She has been an Office Manager since 2012 and received her BS that same year from Regis University, majoring in Health Information Management with a minor in Health Care Administration. Diana enjoys spending time with her family, especially her new granddaughter. "Glamping" is a new favorite activity that she loves to do with her husband and their two dogs.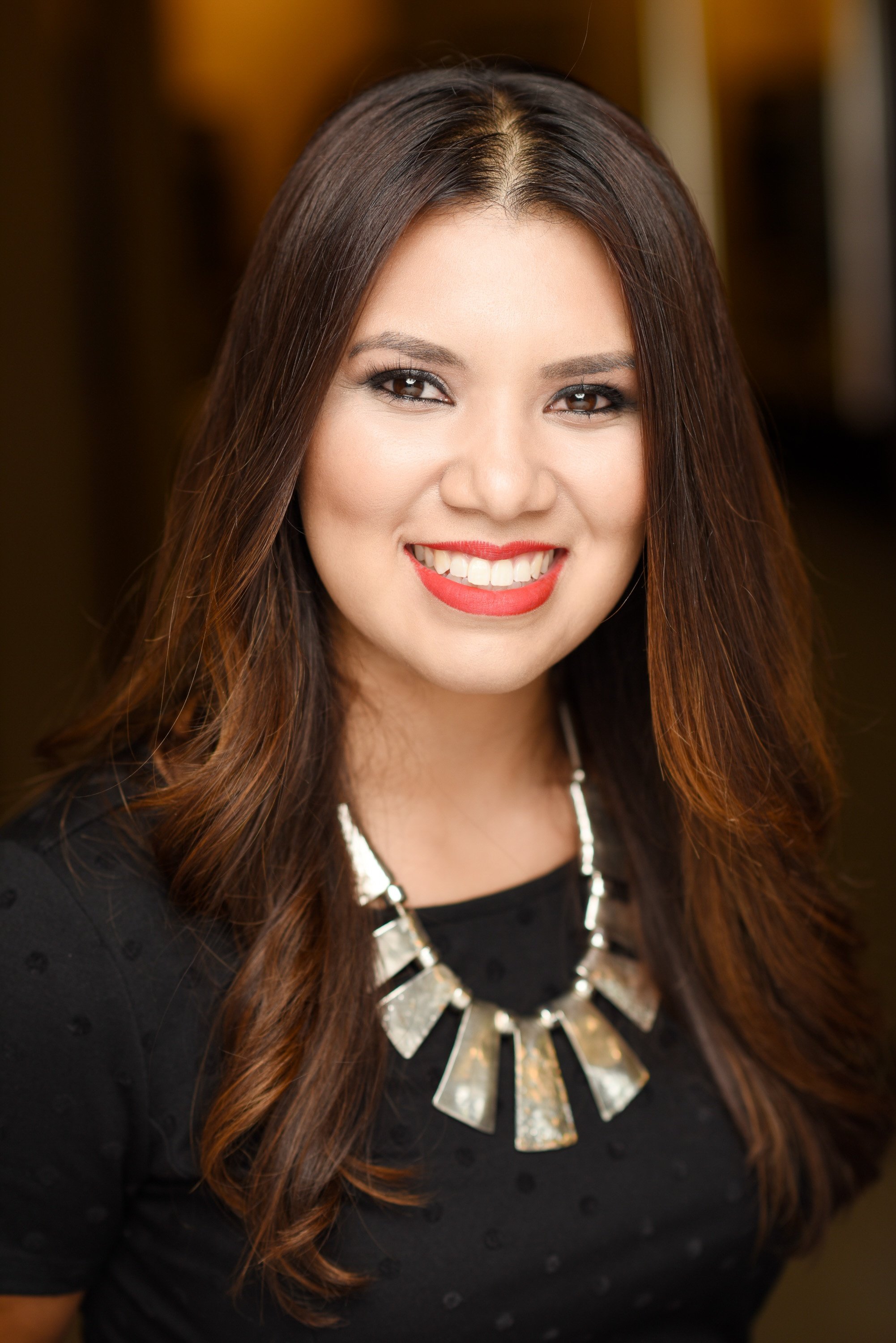 Davina Medina, BS
Billing Manager
Davina joined Raval Facial Aesthetics in May 2012. A graduate of Hawaii Pacific University, Davina has her Bachelor of Arts degree in Visual Communication. In addition to daily office management, she coordinates all of the VIP Club memberships. When she is not in the office, you can find her supporting her church in many capacities. She also enjoys spending time with her husband and growing family.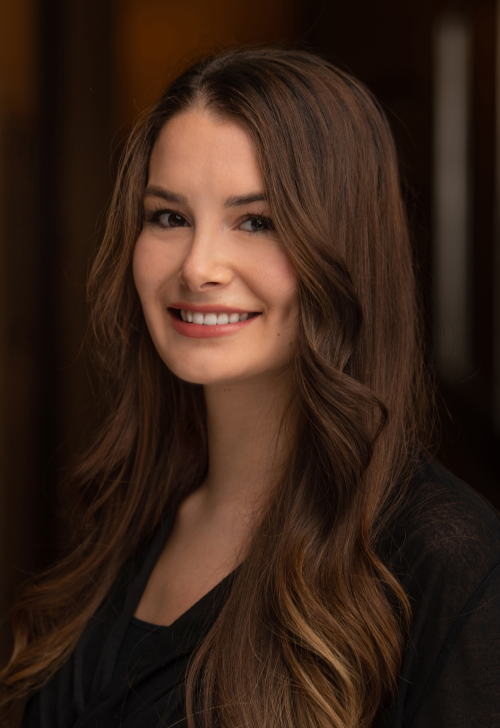 Daniele Melina, BA
Digital Marketing Specialist
Daniele graduated in 2019 from the University of Colorado, Boulder with a degree in Psychology. She has been part of the Raval team since 2016 and has held positions in records, administrative assisting, marketing assistant and her most current position digital marketing specialist. Daniele has an abundance of knowledge in social media, Canva, Shopify and Hubspot as well as a creative eye in digital design. In her free time she enjoys yoga, working out, traveling and spending time with her family, friends and two dogs, Dude & Louie.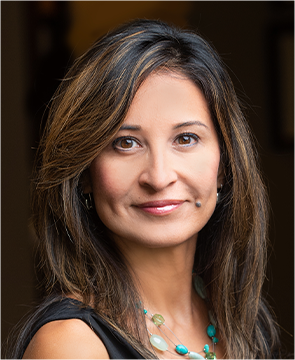 Nicole Kenyon, BSN, RN, LE
Aesthetic Nurse Injector
Nicole Kenyon is a license Registered Nurse and has her Bachelor of Science Degree in Nursing. She began her medical career in 2010 as a CNA, and then worked as a nurse in 2016 specializing in Women's Health on Labor & Delivery and Postpartum. She began to move towards aesthetics in 2015 by attaining her esthetician license and became a certified Aesthetics Nurse in 2017. She was trained by multiple plastic surgeons and joined Raval Facial Aesthetics in 2019. Her passion is helping people feel better about themselves which includes helping them feel confident. Nicole loves her young adult children and her adoring husband, Greg. Nicole has lived in Colorado since 1990 and enjoys hiking and biking in the great outdoors.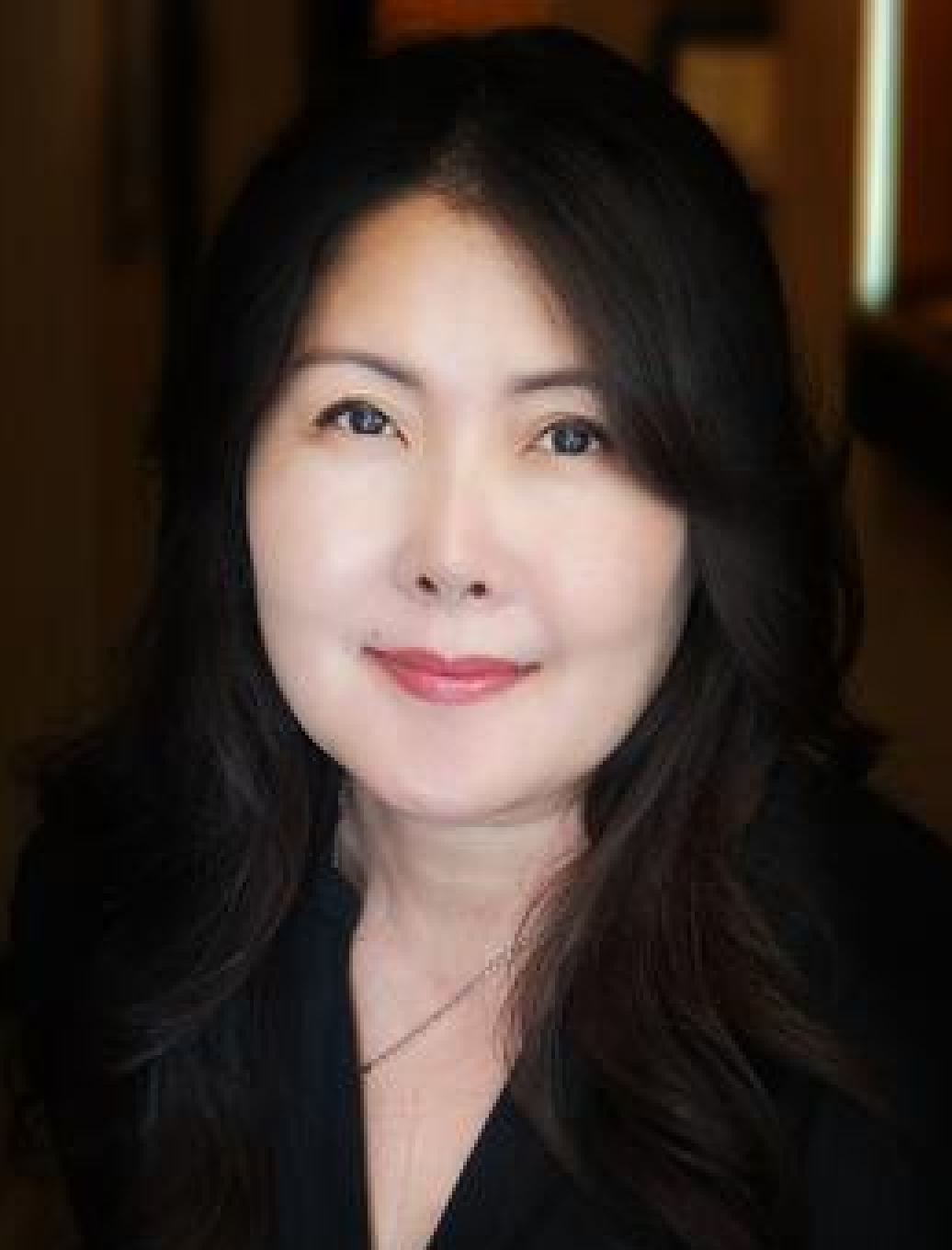 Jurry Om, NP
Aesthetic Nurse Injector
Jurry grew up in Southern California and attended Biola University, where she double-majored in Psychology and Nursing. She has been working in the field of aesthetics since she trained with Dr. Raval in 2014. Before becoming part of the Raval Facial Aesthetics team, Jurry owned her own injectable business for almost five years. Jurry received her Masters in Nursing as a Family Nurse Practitioner in 2019. She has a passion for patient care and enjoys making people feel better both inside and out. Jurry loves to spend time with her husband and two children, their dog Coco, and her friends when she is not working. Jurry sits on the board for numerous charities that stem from her Christian faith, where she is an active member of her congregation. She also enjoys traveling, cooking, playing tennis, and writing.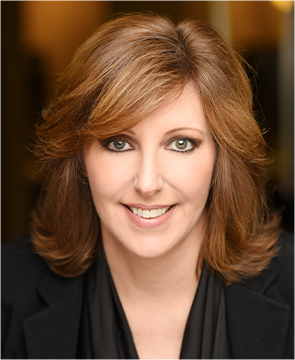 Becky Dennison
Front Desk Coordinator
Becky has been a front desk coordinator with Rocky Mountain Laser Aesthetics since 2001, making her a pillar of strength for her fellow coworkers. Every patient looks forward to seeing her familiar face! Trained as a certified aesthetician at Pickens Tech, she is also a Colorado board-certified laser specialist. Becky uses her background in aesthetics when delivering excellent patient care on the phone, scheduling patients for treatment and soothing any nervousness. She continues to be amazed at the incredible advances in technology in the practice of aesthetics. In her free time, Becky enjoys spending time with her daughter and family.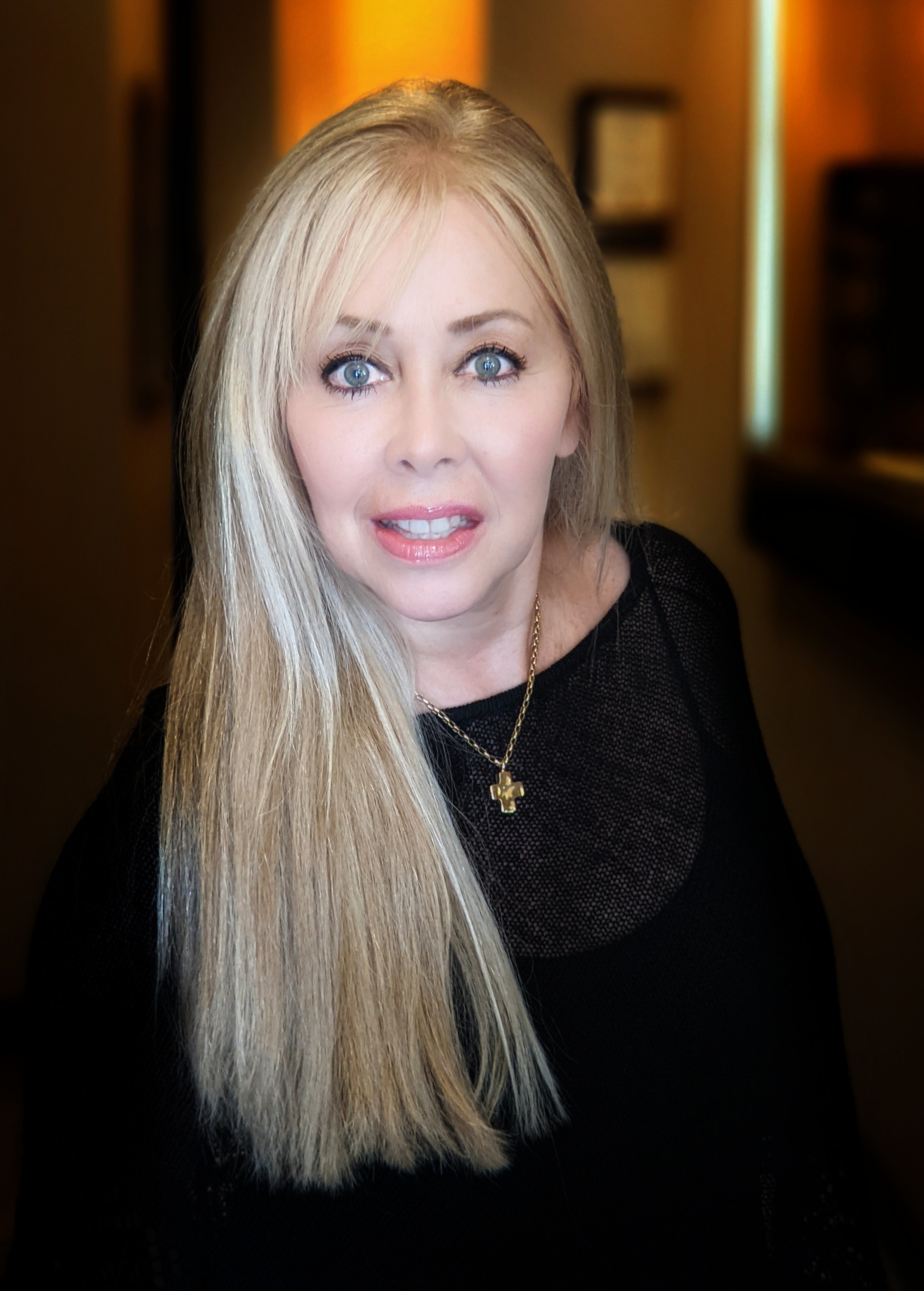 Jana Olsen
Front Desk Coordinator
Jana is a Colorado native and has been in the aesthetic industry for 20 years. She started as a makeup artist and moved in Medical Aesthetics. She joined Raval Facial Aesthetics as a Front Desk Coordinator in August 2021. Jana enjoys hiking, biking, and any outdoor activities.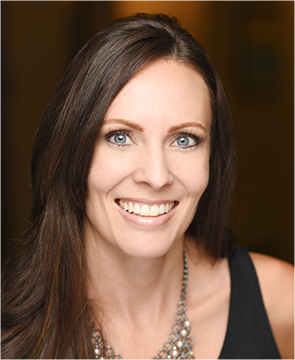 Brooke Sullivan
Patient Care Coordinator, Medical Assistant, and Aesthetic Injector
Brooke became a critical team member at Raval Facial Aesthetics in 2011. Having worked in the facial rejuvenation and facial cosmetic surgery field for numerous years, her knowledge and passion for the industry is immense. As a Patient Care Coordinator, Brooke will be your liaison from the initial consultation with Dr. Raval and throughout the facial rejuvenation process. She is also responsible for coordinating care for all surgical patients. Brooke is also an Aesthetic Injector, specializing in Botox, Dysport, and dermal fillers. Brooke makes it her goal to ensure every patient she encounters feels welcome and relaxed when they visit the practice, and confident about their decision and treatments as they leave.
As Denver natives, Brooke and her family actively enjoy all of the outdoor activities Colorado has to offer.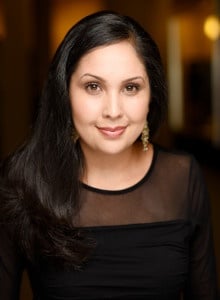 Amber Muniz
Patient Care Coordinator, Medical Assistant, and Aesthetic Injector
Amber has been working in the field of aesthetic surgery since 2011. With her knowledge, she does a thorough job of educating patients and is continually striving to expand her skill set. Amber is also an Aesthetic Injector, specializing in Botox, Dysport, and dermal fillers. Amber's priority is to make patients feel welcome, comfortable, and well-informed.
Amber is a Colorado native and enjoys camping, fishing, and spending time with her family and friends.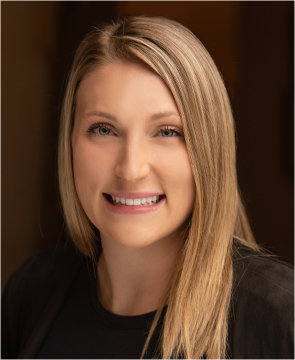 Jessie Abitz
Paramedical Aesthetician and Certified Laser Technician
As a Medical Aesthetician & Certified Laser Technician, Jessie is passionate about making her patients feel beautiful inside and out. She has a great deal of experience in the cosmetic industry and her skills include several types of laser skin treatments, microneedling, chemical peels, hydrafacials, microdermabrasion, and laser hair removal. She strives to work with her patients to create a great treatment plan that works best for their skin as well as lifestyle.
Jessie is a Colorado native and enjoys spending time with her family, playing with her dogs, and attending local concerts with her friends.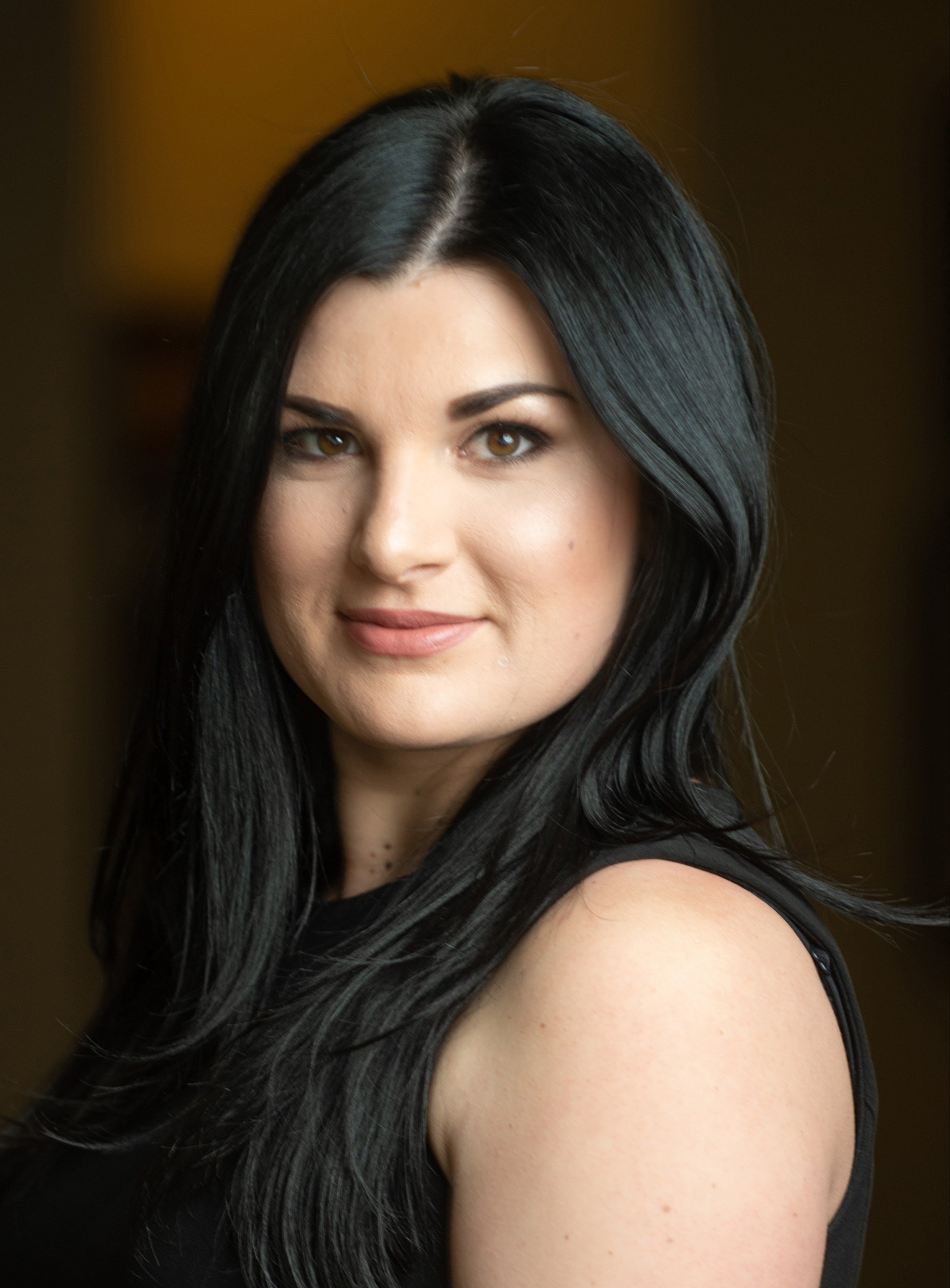 Allison Coates
Paramedical Aesthetician and Certified Laser Technician
Allison demonstrates expertise through enhancing her patients' personal appearances using the latest technology. Allison shows initiative by continuously pursuing higher education in her field. She effectively determines appropriate, successful treatments for patients with the highest level of guest services. Her favorite part of her job is how much change is visible after a treatment and how great her clients feel when they leave. Her passion for skincare makes her job an enjoyable experience each day.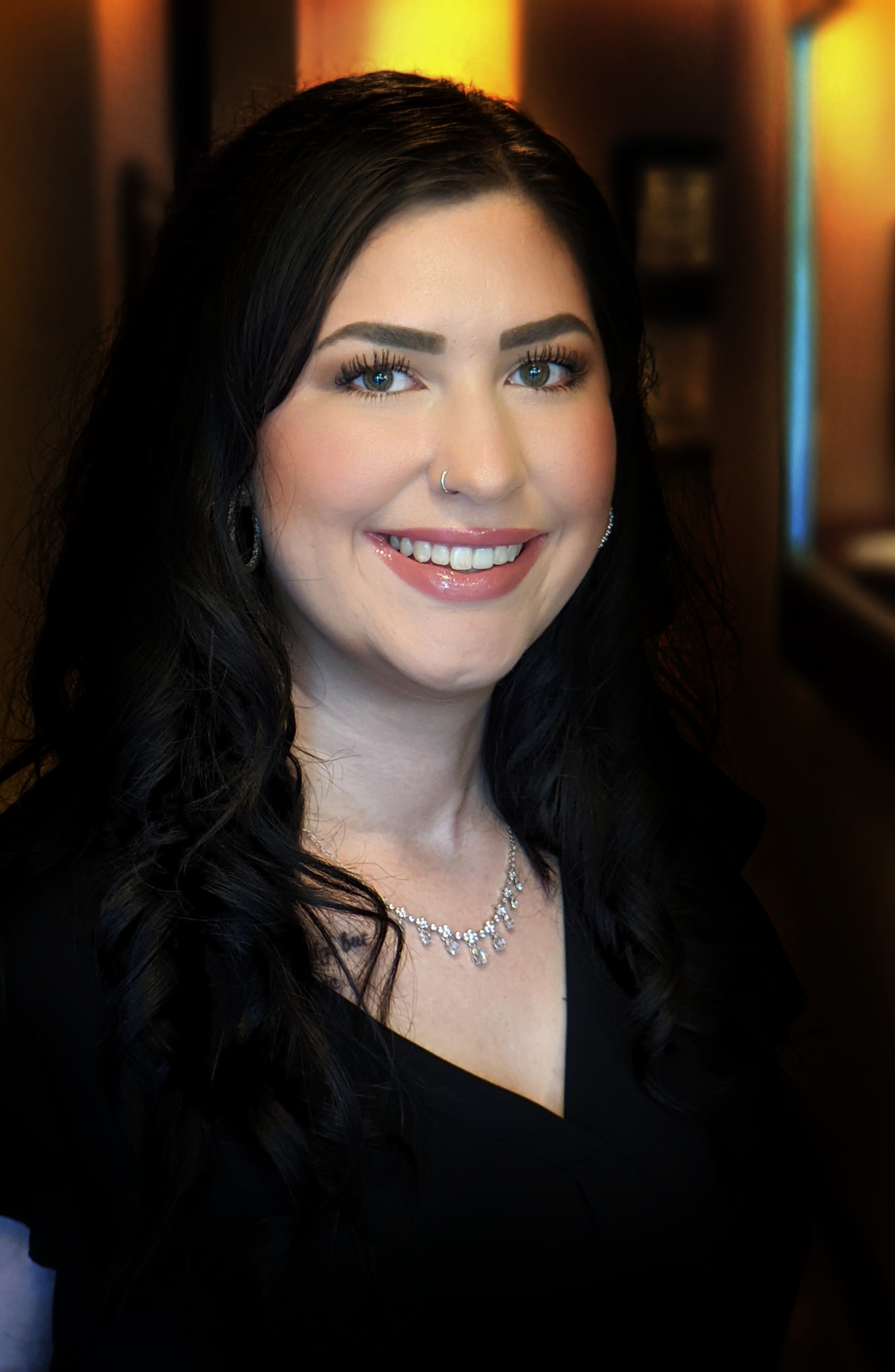 Kayla Steele
Paramedical Aesthetician and Certified Laser Technician
Kayla has been practicing as a licensed Paramedical Aesthetician and Certified Laser Technician since 2018. Kayla chose the aesthetics industry because she is passionate about skincare, loves meeting people, and enjoys helping others feel amazing and confident in their skin. Kayla's thirst for knowledge in the ever-changing aesthetics field has led her to seek continued growth and education. Kayla's approach encompasses pairing her extensive knowledge with a level of patience and care.
When Kayla is not working, she enjoys experimenting with new beauty products and makeup techniques and spending time with her family and fiancée.
Why Cosmetics Surgery?
Jeff Raval always wanted to be a surgeon. He admired his father, who was also a surgeon, and wanted to follow in his footsteps. It was during his plastic surgery rotation that he realized he had found his niche. The ability to reconstruct and create coupled with the need for artistry appealed to him. "It's like doing art on the human face and body," he says.
Rhinoplasty seemed to him the perfect mix of form following function - a straighter nose works better and improves facial balance - and he wanted to make patients happy by helping them look better. So he pursued a second specialty in otolaryngology, also known as ENT for its focus on ear, nose and throat.
Why Denver?
Dr. Raval liked the size of Denver and its potential for growth. Not too hectic but not too small. Even better, he loves the mountains and wanted to be close to his brother who lives in Denver. Whenever he visited, they went skiing together, and the decision to move here was easy.
Dr. Raval started with a group practice in 2001, then after six years he started his own practice, Raval Facial Aesthetics. Later, he was able to acquire Rocky Mountain Laser Aesthetics, adding medical spa services to expand his plastic surgery practice.
Less is More
One thing that has never changed for Dr. Jeff Raval is his philosophy that less is more when it comes to plastic surgery and aesthetic procedures. "Whenever you try to do too much, ultimately it won't look as good or as natural as if you make more incremental changes," he explains. "There are fewer complications and, long term, you get better results."
The Cosmetics Craze
Aesthetic procedures made self-improvement more affordable because patients were able to get a pick-me-up right in the office. Botox® came first, approved by the FDA in 2002. "It's inexpensive," says Dr. Raval, "and it works amazingly well to make nice improvements." He now teaches medical professionals from around the country how to most effectively use Botox injections for their own patients.
Dermal fillers came next, although early volumizers didn't last long. Newer generations such as Juvéderm and Restylane last a year or longer, so they became another real option that is also more affordable. Dr. Raval especially likes these products because they are well-proven. He knows how they work and behave, how long they last, and that they provide quality over time for patients.
Lasers changed things again, with their ability to reduce fat, tighten skin and provide other cosmetic enhancement benefits not available with Botox® or fillers.
The practice is steadily growing, but not too fast. "That's how we like it," says Dr. Raval. Maintaining quality of care is paramount, so changes are always considered with patients in mind and new staff are always well-trained.