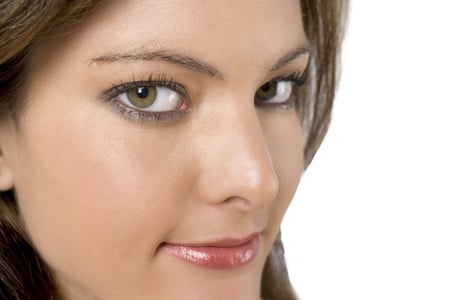 Your nose is the central feature of your face. Getting a "nose job" can make distinct or subtle changes that balance your facial proportions by removing humps and bumps, making your nose smaller, etc. But nasal surgery can also correct structural defects that make it difficult to breathe, such as a deviated septum. Once you've decided rhinoplastyis right for you, you'll have to choose the right surgeon.
Even before that, though, the surgeon(s) you choose to consult for advice and recommendations can have a significant impact on if and how you want to proceed. Whether you're considering aesthetic or reconstructive rhinoplasty or both, the surgery will be a complex and delicate procedure. It is very likely to be life-changing. So how do you go about finding the right surgeon?
Do not assume every Denver rhinoplasty surgeon is the same
There are four key considerations in choosing the best surgeon for you – and it is a very personal decision. Taken together, these factors will help determine who you trust most to change the appearance and/or functionality of your nose:
Training

Skill

Aesthetic sensitivity

Personality
Medical training
Just like other types of higher education, medical schools are not all equal. Check to be sure any surgeon you're considering graduated from an accredited medical school. Ask how many years they spent in post-graduate surgical training, especially as a plastic surgery resident, and especially in performing rhinoplasty procedures.
Ask about their continuing education. The best surgeons never stop learning, they are eager to keep up with the latest developments in procedures and techniques that help improve patient safety, care, and results. A leading-edge surgeon will be able to offer you the newest and best options.
Surgical skill
Just because a doctor is state-licensed does not mean he or she is an expert in performing the type of surgery you're seeking. The government doesn't determine that, so you will have to look much more closely at each potential surgeon's credentials.
Note that while education and aptitude are great starting points for surgeons, there is no substitute for hands-on experience. You want someone who has had lots of experience performing the type of nasal surgery you have in mind. Nose surgery requires highly specialized skill in working with bone and cartilage as well as soft tissues. Every patient is unique, and top skills are developed through successfully addressing individual circumstances.
One way to detect skill is by asking how many rhinoplasty procedures the surgeon has performed. But formal accreditation is the ultimate in third-party, professional verification of the surgeon's knowledge and skill. Board certification assures that your surgeon has not only completed years of specialty-specific residency training but has passed rigorous exams to demonstrate both knowledge and surgical competence.
For example. Dr. Jeffrey Raval is double-board certified, by the American Board of Facial and Reconstructive Plastic Surgery and by the American Board of Otolaryngology/Head & Neck Surgery. (That "ENT" in the name of his practice -- Raval Facial Aesthetics and ENT – stands for Ear, Nose, and Throat. Dr. Raval specializes in rhinoplasty.
He is also a Fellow of the American College of Surgeons (FACS), which offers further insight into his credibility as a surgeon. To achieve FACS designation, doctors have to prove not only surgical competence but "ethical fitness." In other words, they always put their patients first. They have sworn to recommend only what is safe and right for you.
There's another important aspect to accreditation, too. You know a doctor who performs surgery in a fully-accredited surgical facility is looking out for your best interests, because a top-level operating environment meets the highest standards of patient safety as well as care. Surgery is a serious business, and you want to be where you will get the best care, even in the rare event that something goes wrong.
Aesthetics
The vast majority of surgical procedures are internal, so there is no reason to worry about what the results will look like (except, possibly, your incision scar). With rhinoplasty, however, appearance is the entire point. Beyond technical skill, the ability to beautifully enhance facial features requires skill in artistic visioning. Even with corrective nasal surgery, you want to know what the results will look like from the outside once you have healed.
For these reasons, it is critical to choose a surgeon whose work is "proven" – one whose aesthetic sense matches yours. Look at as many before and after photos of real patients as possible – focusing on those who had the same initial concern(s) as you and who are similar in age and facial structure. Taking a selfie can make it easier to make comparisons between their faces and yours.
Personality
Trust and confidence are fundamental to choosing any medical professional. Do you like this person? Do you feel comfortable revealing your medical history and personal habits to them? You'll have to be up-front, or your surgeon won't be able to make effective, safe recommendations for you. Do you feel comfortable asking questions about your prospective surgery options – and feel you're receiving complete, personally-tailored answers?
Do you like the other members of the practice team? They should make you feel welcome, provide explanatory materials or other helpful resources about your procedure, clearly explain the complete cost of your surgery, and respond in a timely maker whenever you contact the office. The truth is, you may spend more time with the support staff than with your surgeon.
Surgery is a team effort, and you want to feel that the entire team is not only competent but genuinely concerned about you. It's a question of customer service that will certainly impact your overall experience.
Do a little more detective work
Trust your gut, but trust other patients, too. You can study before and after photos of real patients who have had the same type of rhinoplasty you're considering. But what did they think of their results and their overall experience? Read their reviews!
Look for awards and other honors bestowed by third parties. And consider the source. Some are mostly "cosmetic," while others are highly professional. On their own, accolades shouldn't sway you. Most important is finding a surgeon who ranks high in the four categories discussed above. But if you find one who is also publicly acknowledged as a medical and community leader, you have further evidence that should reinforce your confidence and trust.
No matter how excited you are to get your "new nose" or finally breathe well, taking the time to choose carefully will ensure you pick the best surgeon for you. You don't have to live in Denver – or even Colorado – to choose a Denver rhinoplasty surgeon. Patients travel to Denver from all around the country (and even outside the country), once they've decided Dr. Raval will provide their best surgical experience. You could, too.