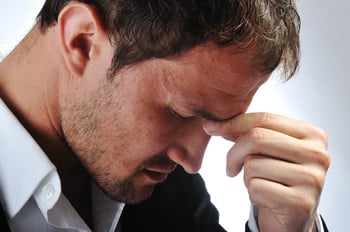 It's odd to think that surgery to make aesthetic changes to your nose could lead to a different type of nasal problem. But, in certain cases, rhinoplasty can cause nasal valve collapse. That can lead to breathing difficulties. While that may be disappointing, we can fully restore your ability to breathe normally and comfortably.
How can rhinoplasty cause nasal valve collapse?
Nasal valve collapse is a condition in which airflow is restricted through one or both nostrils, due to misalignment of the septum or weakening of the outer sidewall. Post-surgery inflammation, formation of scar tissue, or enlarged tissues can lead to nasal valve collapse. However, typically, the condition occurs as a result of nasal reduction surgery.
To make your nose smaller, the surgeon must remove some bone and/or cartilage to smooth a hump, or reduce the thickness of cartilage or underlying skin tissue from the outer wall(s) to narrow the width of the nose or reduce the tip. These changes can weaken internal structures because the supporting elements inside your nose are literally made smaller. Sometimes, that can cause one or both nasal valves to collapse inward, narrowing air passages. In some cases, nasal tip reduction can result in a pinched appearance as well as breathing difficulty.
The fix? More surgery
Once the cause is properly diagnosed, Dr. Raval can correct the problem using specialized reconstructive techniques. This might involve placement of grafts to provide better internal support. While some surgeons use titanium implants, Dr. Raval does not. He prefers natural material such as cartilage, because it is better tolerated by the body and has a lower risk of infection long term.
Correct diagnosis is crucial for Nasal Valve Collapse
Just because you have breathing difficulty following cosmetic rhinoplasty does not automatically mean the problem is nasal valve collapse. Accurate diagnosis is critical. Dr. Jeff Raval is double board certified in facial plastic surgery and otolaryngology (ENT -- ear, nose, and throat specialty), so he has extensive medical training as well as surgical experience.
And he just loves noses, especially using his years in practice to combine reconstructive and cosmetic techniques, helping patients achieve "a beautiful nose that works better."
If you have recently had rhinoplasty, it is important to remember that complete recovery can take up to a year. You will see your new nose emerge soon after surgery, as initial swelling, etc. goes away. But it will take more time for final changes to gradually appear as your nose "settles in."
For this reason, Dr. Raval recommends waiting to consider further surgery – whether for cosmetic revisions or for functional correction – until your nose has fully recovered.
Insurance will probably cover the cost of Nasal Valve Collapse
Health insurance does not usually cover cosmetic surgery, but repairing nasal valve collapse is a medically necessary procedure, so the cost will likely be covered. This is true even if you're the problem resulted from previous cosmetic rhinoplasty. Nonetheless, you should speak to your insurance provider before scheduling any surgery, to confirm your specific coverage.
The bottom line is this: rhinoplasty can sometimes cause nasal valve collapse, but there is no need to live with restricted breathing following surgery. If you're having problems, scheduling a personal consultation with Dr. Raval is the first step toward a full recovery.