A facelift (or rhytidectomy) is a surgical procedure to rejuvenate the lower third of the face and sometimes neck The three most common types of facelift procedures are:
the mini-lift
the MACS facelift
the traditional facelift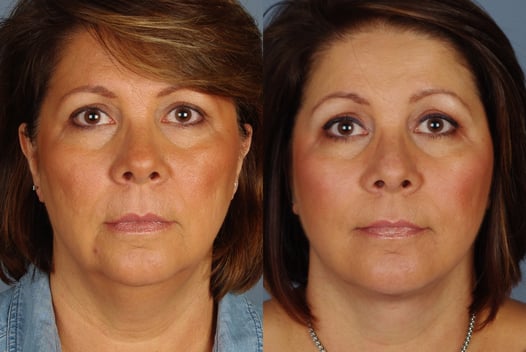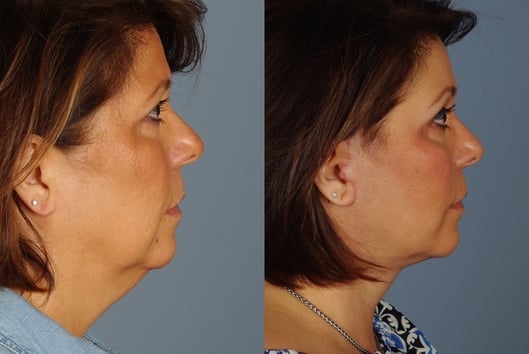 WHAT IS A MINI-LIFT?
Also similar to the "Life-style lift" or "Quick-lift" or "Week-end facelift'" the mini-lift is performed by making an incision near the ears, suspending the tissues, and removing excess skin, the mini-lift is the quickest facelift procedure. The mini-lift is a one to two hour procedure with minimal downtime and provides a moderate improvement along the jowl and jawline area. Patients in their 30s to 40s who just starting to show signs of facial aging choose are usually the best candidates this procedure. Older patients who desire a modest improvement along the jawline also find this procedure as ideal.
MACS stands for Minimal Access Cranial Suspension. With incisions along the side of the face and more abrasive elevation of deeper tissues, the MACS lift creates a better jawline and shows improvement in the neck area. The MACS lift takes a little longer (around 3 hours) and costs a little more than the mini-lift however the results tend to be more substantial. Patients with moderate to severe jowling and minimal neck aging choose the enhanced results of a MACS lift.
WHAT IS A TRADITIONAL FACELIFT?
A traditional facelift can be combined with a neck lift (platysmaplasty) and may include liposuction around the neck area. A traditional facelift is best for older patients (40s and above) with moderate to severe signs of lower face and neck aging. The traditional facelift procedure is more costly but also has the most dramatic results.
HOW TO CHOOSE A FACELIFT PROCEDURE
Each facelift procedure and patient is unique depending on how much improvement and investment a patient wants to make.
Patients can start planning their facelift procedure through individual consultation with Dr. Raval by calling (303) 381-3223.