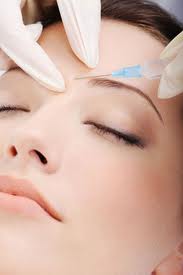 Botulinum toxin or Botox is commonly found protein in the bacterium clostridium botulinum. It was initially used to treat crossed eyes and uncontrollable blinking due to its ability to freeze muscle contraction. Today Botox is synonymous with eliminating wrinkles and skin smoothening. You could get few years back with the help of botox treatment. Here is all you need to know about Botox treatment.
Benefits of Botox Injections
Reducing wrinkles – Botox is widely used for smoothing out wrinkles and minimizes the look of crow's feet. It minimizes wrinkles by freezing or decreasing muscle contractions on the face. It decreases the movement of the muscles that emphasizes a wrinkle. Thereby reducing wrinkles on your face.
Reducing migraine pain – Use of Botox in treating migraine pain has been highly effective, with little or no side effects. This treatment is widely used for treating migraine pains as other pain killers have host of side effects. It works by blocking the sensory nerves from transmitting pain signals to the brain as well as relaxing tensed muscles.
Controls excessive sweating – It is useful in the treatment of hyperhidrosis that is excessive sweating. It relieves the person from this condition for several months.
Relief from enlarged prostates – Men who have enlarged prostate can gain relief by the use of botox. Its effects last up to many years after the injection. Botox is injected directly into the prostate gland and it prevents urinary tract infections, frequent urination and reduces the size of the prostate gland. Side effects like erectile dysfunction are not observed with the use of botox.
Treats arthritis pain – studies have shown improvement in function and decrease in pain for arthritis patients. The benefits last up to 6 to 12 months.
What to expect?
Before the procedure - Some people can tolerate the pain of injection well but one may want to numb their skin. Several options are
· Injections - Your doctor can inject you with a numbing agent to prevent pain
· Cream - A prescribed cream can be applied 20 –30 minutes before the procedure to prevent pain.
· Cold spray – a blast of cold air is sprayed on your face, the numbness lasts for 10 seconds.
During the procedure - Your doctor would use a thin needle that would be used to inject tiny amounts of Botox into your skin.
After the procedure - You can get back to your daily life and activities right after the procedure. Although, avoid rubbing or massaging the treated areas.
Risks of the procedure
Botox is safe when it is performed by an experienced doctor. Common side effects of getting a Botox injection include swelling and bruising at the site of injection. If the injections are not placed in a correct position then it can cause problems like cockeyed eyebrows, eyelid droop, crooked smile and excessive tearing.
Although rare but if botulinum toxin spreads to other body parts then it can cause muscle weakness, trouble swallowing, loss of bladder control, trouble breathing and vision problems.
This complete guide to Botox is sure to help you decide and prepare yourself for the Botox treatment