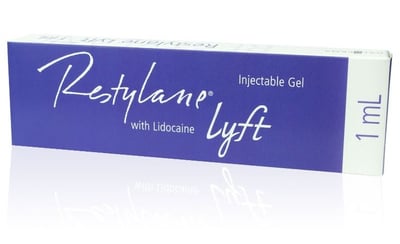 The Food and Drug Administration recently approved a product called Restylane Lyft that can help patients look younger, increase volume, and lift sagging skin. The procedure has been called a five-minute facelift because of the amazing, immediate results.
What is the five-minute facelift?
The five-minute facelift is an injection of Restylane Lyft that adds volume to the face and lifts the cheeks. Injections of Restylane Lyft clear up lines in the face and add youthful lift to the skin. The five-minute facelift is an alternative to more invasive facelift surgery with immediate results and no downtime.
Perfect Candidates for the five-minute facelift
As we age, we all lose the volume of bone and tissue that make us look younger. As a result, the skin becomes loose and begins to sag. The ideal candidates for the five-minute facelift are patients with volume loss and sagging skin. Candidates might also have deep laugh lines as well as sagging cheeks and jowls.
Getting a five-minute facelift
Restylane Lyft is a safe and gentle way to improve the youthfulness of your appearance with results lasting up to a year. The five-minute facelift costs much less than surgery and requires no downtime. The results of the five-minute facelift are comparable to a surgical procedure.
Call (303) 381-3223 to find out if this procedure is the right way for you to achieve a natural-looking and immediate rejuvenation.