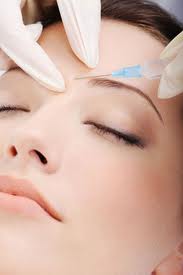 You've finally made the decision to tackle your crow's feet and you make an appointment to visit your doctor. The big day finally arrives and you breeze in to your clinic with full expectations of getting Botox. Once you are shown to the treatment room, your friendly doctor sweeps in to take a look at your concerns. As you discuss treatment options, the doctor mentions you have a couple of choices to address your concerns: "Do you want Botox or Dysport?" Huh?... You ask yourself, "What is the difference?" Well, we have the answers for you! Make a good, well-informed choice when it comes to your care!
Botox has become something like Kleenex. It's a brand name that serves as a generic term for all brands in the category. Botox and Dysport are both botulinum toxin A products, but there are subtle differences that you'll want to know about when making a decision. Both work to relax the muscles that you want to treat.
Dysport is a smaller protein so it works more quickly. This might be something to consider if you have a big event coming up that you need results for one or two days earlier than Botox. It is also usually a cheaper option.
Botox has been around longer and therefore, has the brand recognition that it does. Many people report that Botox lasts longer, but you have to wait 4-7 days for it to "kick in".
Sometimes a patient will find that they stop responding to their preferred product after prolonged use. Often, it is worthwhile to try the other toxin to see if a they respond to the new treatment. The reality is that everyone will respond differently to Botox & Dysport. What works best for one patient might not work as well in another patient. Try both and see what you like the most! Look for incentives and rebates that both companies offer at different times. Ask your provider about who is running a special and experiment a little until you find the right treatment for you!