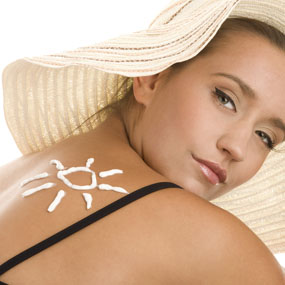 With Spring around the corner, it's time to think about prepping your skin for the warmer weather. Right now, you should be thinking about hair removal, exfoliating and moisturizing!
Hair Removal: Now is the ideal time to go in for laser hair removal. You'll see the best results with your pale skin of Winter. So run ... don't walk to the laser clinic! You have time to get multiple sessions completed before you tan as you begin to spend more time outside. Think about it! Now you don't have to waste time shaving or waxing this Summer!!
Exfoliate: In order to keep your skin fresh and prepped for Spring, exfoliating is so important! On your body, try an at-home recipe to slough off the dead skin. Create a combination of sugar and olive oil to gently rub all over your body. You'll notice the smoother, more moisturized skin left behind. On your face, try a microdermabrasion or chemical peel. Regular monthly treatments will leave your skin looking fresher, younger and more beautiful!
Moisturize: Dry skin is a given during the Winter. As hard as it is to stay on top of moisturizing, it is vital to your skin health. Beautiful, moisturized skin looks and feels years younger than dry, parched skin. On the thicker-skinned areas of your body like heels and knees, try good old-fashioned petroleum jelly. It is an ideal moisturizer on that tough skin. However, we don't recommend slathering that on your face! Talk to your skin care aesthetician to determine the best moisturizer for your skin. Regardless of what you choose, make sure you always add in a good sunscreen to your daily routine!