Rhinoplasty is a popular procedure, also known as a nose job. More than 200,000 rhinoplasty procedures were performed last year in America. These are not only cosmetic surgeries, but also structural repairs that correct breathing problems for many people. If you've been looking for a solution to your breathing difficulty or the right fix for a nose that you're unhappy with, you might consider rhinoplasty. Its versatile nature means that it can produce either dramatic or subtle cosmetic results and it can also make breathing a whole lot easier. Let's take a closer look at the results you can expect with rhinoplasty.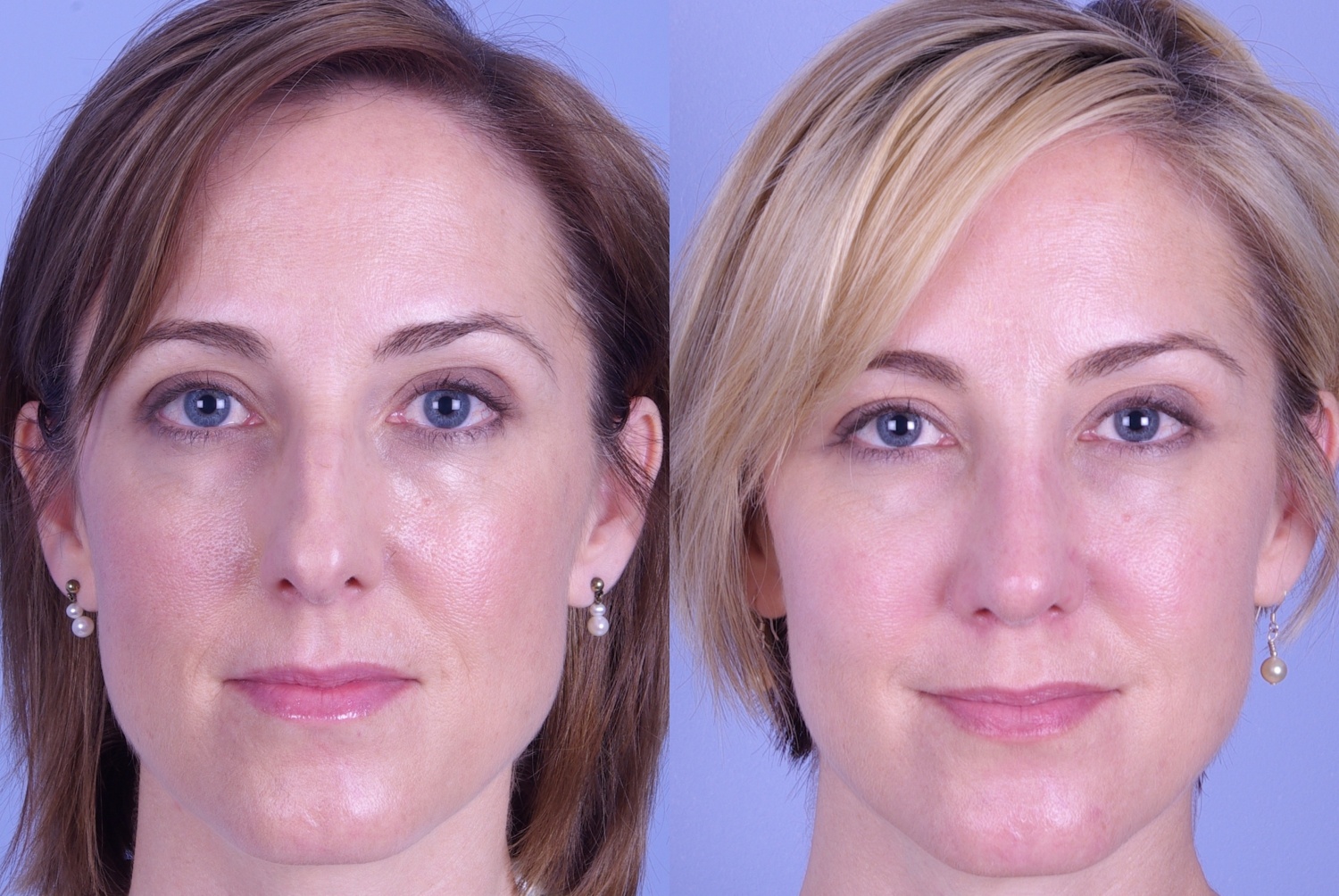 Physical Results of Rhinoplasty
If you're researching rhinoplasty as a solution, whether it be for cosmetic or medical reasons, you have likely visited many before and after photo galleries. This can be helpful to get an idea of the skill of a particular surgeon, but try to manage your expectations. No two patients are alike and your unique face, bone structure, skin, and the extent of your surgery will all impact your results. There is no such thing as a perfect nose, but Jeffrey Raval, MD, MBA, FACS certainly strives to get close. He is experienced and skilled at carefully modifying the overall size and shape of noses. He can expertly smooth depressions or humps and make corrections to bridges and tips. After careful and detailed discussion about what is possible for you and what your aesthetic goals are, Dr. Raval will leave you looking gorgeous (or handsome!) with your new nose.
Of course, there is also a side of rhinoplasty that is not as concerned with appearance. If you're one of an estimated 20 million Americans who suffer from nasal airway obstruction (NAO), then you are well aware of the effect this condition can have on your quality of life. The wonderful thing about rhinoplasty is that it can help correct these issues and literally help you breathe easier. Deviated septum or nasal valve collapse are common causes of NAO that can be addressed with a rhinoplasty procedure.
Emotional Impact of Rhinoplasty
In addition to managing your expectations about results so as not to be disappointed when perfection is not achieved (because there is no such thing!), you should also be aware of the emotional and psychological consequences of a surgery like rhinoplasty. Thankfully, these results will most likely be positive. If you have been struggling with the anxiety and frustration caused by obstructed nasal passages, you will surely be elated when you can breathe through your nose again. Similarly, patients who have been embarrassed or ashamed of their appearance for a lifetime, the cosmetic correction of the nose can cause a dramatic shift in self esteem and confidence. Be aware, though, that rhinoplasty is an invasive surgery and there will be swelling and bruising immediately following the procedure. You can avoid the disappointing feeling of NOT seeing immediate results simply by remembering that there is some recovery time involved. Having patience will ease your recovery.
Choose a Qualified Surgeon for Rhinoplasty
Your nose is unique in that its shape and structure can change the appearance of your entire face. Thus, altering it in any way is a risk. One way to mitigate that risk is to choose your surgeon carefully. She or he should have many years of experience and will have performed the exact type of surgery you're needing, many times. They should be able to educate you on their techniques (open vs closed rhinoplasty) and preferred methods or degree of invasiveness (as with a liquid nose job). As mentioned above, scour their before and after galleries to assess their skill and speak with them at length about your desired results. Aside from the obvious qualifications, your surgeon should be someone with whom you feel at ease. You should feel comfortable speaking openly and honestly with him/her.
Scheduling a consultation with Dr. Raval could be the first step in resolving your nose problems, be they cosmetic or structural. Meeting face to face is the only way to find out if he will be the right surgeon for you! In the meantime, please have a look at our Rhinoplasty Q&A eBook.