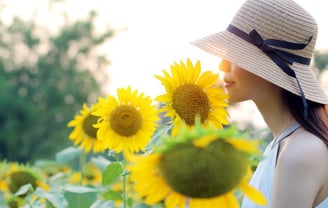 Smart choice, picking Denver for your plastic surgery. First of all (and of #1 importance), Denver is home to our own Dr. Jeffrey Raval. If you live somewhere other than Denver, you won't be the first to travel here to have Dr. Raval perform your surgery. He is well-known and highly respected nationally, by happy patients as well as the medical community.
Any type of plastic surgery requires some amount of recuperation time. After all, it is surgery and your body needs time to heal and regroup. If you must set aside time for that, how lucky you are to be in Denver! How much time you'll need for recovery depends on several factors – the specifics of your surgery as well as your own body. For example, if you're having a mini-lift to your lower face, you'll be back in action faster than if you're undergoing a full facelift.
For convenience, you may want to choose accommodations that are close to our Raval Facial Aesthetics office. All of these hotels are located near us in Cherry Creek:
Recuperation is all about you
The specific dos and don'ts of your recuperation will be different from someone else's. However, you will receive instructions ahead of time, so you know exactly what to expect. If you are traveling alone, we recommend hiring a mobile nursing service during the postoperative period to help with your recovery. You have to follow doctor's orders if you want to recover as quickly as possible and protect the results of your procedure. But that doesn't mean you have to feel cooped-up.
Each day, you'll be able to do more
The Denver area is one of our nation's best-known outdoor recreation areas. Regardless, strenuous activities will be off your to-do list for a little while. So, sorry, no skiing, ziplining, or all-day hikes. On the other hand, since Dr. Raval specializes in plastic surgery of the head and neck, walking shouldn't be restricted. You will need to take it easy, though, especially at first.
With so many things to do and see in Denver, it's not hard to find activities that are interesting yet not overly taxing. Gardens, galleries, and museums are good choices to get out and about. You can stroll at your own pace, or sit if you need a rest, all in a relaxing environment. Denver offers plenty of options, but may we suggest:
Just because you can't go on a major expedition to see the local wildlife doesn't mean you can't learn more about them. (You could also book one of our local tours to venture into the wilderness.)
Downtown Denver and its numerous neighborhoods are also replete with great places to dine. And shop. Talk to us when you arrive, so we can recommend a few places that match your taste.
The best recuperation plan of all
Why not take a few more days off from work and plan to stay longer in Denver? The better you feel, the more you'll want to see and do. Frankly, we think there's a good chance you'll never want to leave. Of course, we may be biased.