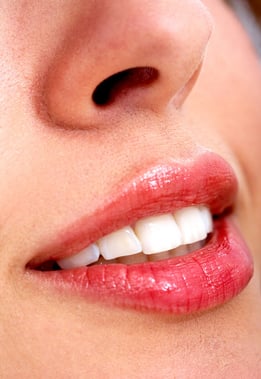 Full, plump lips are a sign of youth & sexiness. Many women seek filler for this very reason. However, it is probably the one area that can most easily be over-filled. We all know what a "trout-pout' is, and that is not youthful or sex
Fillers like
Juvederm
and
Restylane
, which are both hyaluronic acids (HA's), are an easy and inexpensive way to plump your lips. Talk to your plastic surgeon when deciding which filler to use. The procedure can be done in the office. You'll have some initial swelling but you'll see a difference right away. It is important to use an HA filler because if you don't like how they turn out, you can dissolve the filler with another product. If you love the look, you'll have to have the procedure repeated about every 6 months to one year.
There are some general guidelines that your doctor should follow when injecting the lips to avoid that over-filled look. First of all, the bottom lip should always be bigger than the upper lip (1.6 times). In fact, the ratio is somewhat precise in order to achieve the most natural look. The top lip should be a little more than 1/2 the size of the bottom lip. Your lips should not look "pouty" at all times! It should always be done on the more conservative side to look sexy but natural!
So plump them up, but do it in such a way that no one knows!