Choosing a doctor who will perform your cosmetic or reconstructive surgery is perhaps the single most important decision you will make in this process. Your selection will have a significant impact on your results. This is true for any surgery, really, but for procedures like rhinoplasty or a facelift, there is a certain skill and artistry that can make all the difference in your outcome. It is important that you do not assume competence in every surgeon. You will want to look for accreditation that verifies the doctor's medical knowledge, surgical skill, and real patient experience performing the same type of procedure that you will be undergoing. In this post, we hope to help guide you through this critical decision.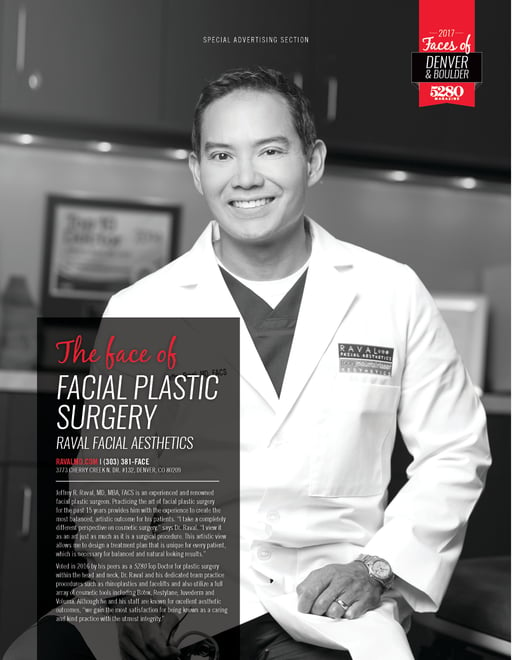 Plastic Surgeon Accreditation
Interestingly, obtaining accreditation is voluntary for doctors, but many choose to do it because it independently confirms their surgical competence. To earn a certificate of accreditation from a recognized surgical board, a surgeon must complete his or her medical training at an accredited school and also pass extensive oral and written exams that cover general plastic surgery procedures and/or procedures in certain specialized areas.
Plastic Surgeon Certification Boards
The American Board of Otolaryngology - Head and Neck Surgery (ABOHNS) Candidates must pass a computerized test in order to qualify for an oral exam. "The Qualifying Examination is designed to measure a candidate's ability to recall factual information, interpret clinical data, and solve problems in otolaryngology-head and neck surgery." For more information and to verify a doctor's certification, visit the ABOHNS website.
The American Board of Plastic Surgery (ABPS) certifies surgeons in all types of plastic surgery anywhere on the face, neck, or body – procedures from facelifts to butt lifts. Requirements for acceptance with ABPS are perhaps the most detailed and stringent. To see a complete list or to verify a physician's certification, visit abplasticsurgery.org/
The American Board of Facial Plastic and Reconstructive Surgery (ABFPRS) certifies doctors in plastic surgery of the head, face, and neck – procedures such as rhinoplasty and facelifts. To be considered for certification by ABFPRS, there are several prerequisites a physician must meet. They must have completed their residency in an approved program, have earned accreditation by the ABOHNS or ABPS, have been in practice for at least two years and have 100 operative reports accepted by a peer-reviewed committee. Visit abfprs.org/ for more information.
Separate from board certifications, many surgeons also choose to join medical associations such as the Colorado Medical Society. These are professional "trade" groups, organized to help physicians stay in contact with one another and stay up-to-date on the latest trends, procedures, techniques, and best practices in their specialty or in medicine in general. Membership in a medical society indicates a physician is committed to ongoing education and improvement, as well as upholding a standard of ethics, but it does not verify his or her competence or experience.
Why Accreditation and Board Certification Matter
If you are considering plastic surgery to correct a medical problem or if you are looking to make a change to your physical appearance, you are facing some great risk. Trusting someone to perform a potentially life altering surgery on you is pretty serious! Your health, both physical and mental, will be in their hands - quite literally. You will also be paying a decent amount of money for any procedure you undergo, so be sure you're getting the highest quality for your investment. Accreditation and Board Certifications are tools to help you ensure that the surgeon you choose is actually qualified to perform the surgeries you need. Because the general public is without extensive, detailed medical knowledge, the checks and balances of these Boards exist to keep us all safe.
Facility Accreditation
Surgical facilities such as hospitals and outpatient surgical centers can – and should – be accredited as well. To become accredited, a facility must meet the highest national standards for operating room safety, equipment, and credentials of all surgical and other medical personnel. Accredited facilities have extremely low rates of complications from surgeries and are equipped to handle any emergency. Some board certifications for medical professionals require that they are connected to an accredited surgical center. Be sure to ask any physician that you're interviewing where they perform surgeries and if that center is accredited.
Do Your Own Research
It takes extensive knowledge, skill, talent, and experience to become a top-notch surgeon. Surgeries involving the face and neck are particularly intricate and require some artistry as well.
Beyond checking out before and after galleries on doctors' websites, ask detailed questions about their medical training, licensure, accreditations, board certifications, and earned accolades. And after you have that info, verify it. We don't say this to instill doubt, only to empower you to double check what you have been told. You could even gather this information before meeting with a surgeon.
Official, medically based affiliations are important. But consider a few other factors as well. Ask surgeons for before and after photos of patients who have had the same procedure that you're considering. This will not only show you the quality of results, but also the number of times this doctor has performed that specific surgery. And don't discount your impression of the doctors you meet. Look for someone who makes you feel comfortable as well as confident. A personal touch shows caring and concern for patients, not just procedures.
At Raval Facial Aesthetics, we are always available to answer any questions you have! Please contact us below or click here to learn about Dr. Raval's qualifications.