Time is not often kind to our bodies, is it? We can all see its effects with a simple glance in the mirror. Aging is inevitable, but having it written all over your face (literally) is not! If you've begun to notice some fine lines at the corners of your eyes or some dark circles underneath them, you know what we're talking about. Your eyes can be a dead giveaway of your age - or worse, they can make you look older than you are! Sagging or drooping eyelids and puffy bags under the eyes are pretty common, but they don't need to be. In this article, we take a look at some options that are available to those looking to spruce up their eyes a bit.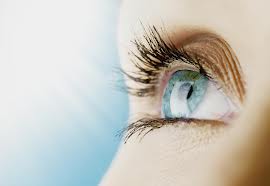 Blepharoplasty for Eyelids
This is a surgery that many people turn to in order to fix droopy eyelids and sagging eyebrows. Over time, our eyelids lose their firmness, causing extra fat to collect above and below our eye. Not only does this make us look older, but it can impede peripheral vision if severe enough. Blepharoplasty corrects this saggy appearance on the top, bottom, or both eyelids. The surgeon removes the excess tissue through a small incision in the fold of the upper eyelid and another right along the lash line on the lower lid. Post-surgery, you can expect a little discomfort, bruising, and swelling. This should subside within a couple of weeks and the incision scars will fade over a period of a couple months.
Results
Blepharoplasty is a good option for people wanting a more youthful, alert and rested appearance. For the majority of those who undergo this surgery, the results last a lifetime. However, for some, droopy eyelids and bags underneath the eye will reoccur.
Minimally-invasive Eye Treatments
Dermal Fillers
If your concern is more focused on those pesky crow's feet at the corner of your eyes, dermal fillers are a great option to rejuvenate that skin and diminish the appearance of those wrinkles. Hyaluronic acid-based fillers like Juvederm and Restylane can plump up those areas and also treat any hollowness you have as well. These are quick, in-office injections that offer immediate results with virtually no downtime. Be aware, though, that fillers are not a permanent solution and you will need to return every few months for repeated treatments to maintain your new youthful look.
Microneedling
This is a great option to treat dark circles and bags under the eyes. A series of very tiny punctures are made in the skin to essentially injure the cells and encourage the natural production of collagen. The newly produced cells remove the dullness underneath the eyes and the fatty tissue gradually disappears. Prior to the procedure, a topical numbing cream is applied so that you feel no discomfort. Results begin to appear within about a month and multiple sessions may be required to achieve and maintain your results.
Laser Skin Resurfacing
Much like microneedling, laser resurfacing essentially damages the underlayer of skin to stimulate the production of the body's natural healing agent, collagen. The newly created collagen makes the skin appear fuller and tighter, eliminating wrinkles. Lasers can address a host of issues, including fine lines around your eyes - those darn crow's feet.
Non-invasive Skin Rejuvenation for the Eyes
There are several options to consider if you are seeking a non-surgical approach to dealing with fine lines, discoloration, or puffy, sagging skin around your eyes. By cleansing and resurfacing the skin, these treatments help you achieve a more vibrant and youthful appearance. Even if you're only interested in targeting your eyes, these procedures will give your entire face a refreshed look and feel.
Chemical Peel
Natural acids are applied to the surface of the skin and are then peeled away. This removes dead skin cells and reveals a beautiful new layer of fresh skin. The concentration of the acids can be adjusted to address minor to major issues.
Microdermabrasion
A more gentle approach uses mild exfoliation to refresh the skin by removing dead cells and evening out coloration.
Chemabrasion
You can think of this as a combination of the two treatments mentioned above: chemical peel and microdermabrasion. The dual approach can help address a host of issues, including fine lines and discoloration around the eyes.
Hydrafacial MD
A soothing facial that uses a three step process to deeply cleanse, hydrate, and introduce nourishing elements to your skin that assist your body's natural capability to rejuvenate.
Skincare Products for Your Eyes
While there are plenty of actual procedures to help you treat fine lines, wrinkles, dark circles, or puffy and saggy eyes, there is also a lot you can do at home to treat and even prevent these skin issues. RavalRx is an exclusive line of skincare products developed by Dr. Jeffrey Raval, MD. Recognizing the need for a well balanced and effective line, Dr. Raval set out to create products that can help you achieve the healthy, glowing skin that you deserve. We can help you choose the right products to create a personalized skincare regimen that will truly give you results. And yes, the eye cream is fantastic! We also carry EltaMD, Revision Skincare, and Obagi products.
They say that the eyes are a window to your soul. So why hide them behind dark sunglasses because of embarrassing wrinkles, dark circles, or bags underneath? Let us help you find solutions to your eye concerns and let those babies shine! Contact us for a private consultation and Dr. Raval will help you choose the best treatment for you.