You've probably heard or read about PRP, or platelet-rich plasma, one of the newer techniques for minimally invasive cosmetic enhancement. Now Rocky Mountain Laser Aesthetics is offering the "next gen" platelet-based technique, called Platelet-Rich Fibrin Matrix (PRFM). You could say this system is like PRP, only turbo-charged.
PRP has been used for several years by orthopedic surgeons to promote post-surgical healing. More recently, some plastic and cosmetic surgeons and med spas have adopted PRP to augment various procedures. However, here at RMLA, we held off using PRP because results data was a little soft. We always want to be sure everything we offer is safe as well as effective.
Now, there is more evidence that platelet-based therapy actually works.
What's different about PRFM?
Platelet-rich fibrin matrix is an enhanced version of PRP. A small sample of the patient's blood is drawn, then spun in a centrifuge to separate the platelets and plasma from the red and white blood cells. With PRP, there is some risk that a few red or white blood cells may remain in the platelet/plasma, because the process is manually controlled. With PRFM, the system is automatically controlled, so consistency and purity are assured.
For PRFM, a second step is required to create the fibrin matrix before the plasma is used. The separated platelets/plasma are combined with calcium chloride, which transforms the plasma into a gel-like substance. This gives the PRFM greater structure, so it lasts longer within the body to assist healing. Whereas the functional benefits of PRP last about a day, PRFM continues working for about a week.
How are we using PRFM?
P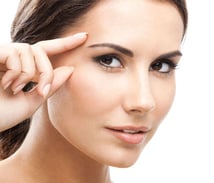 latelet-rich fibrin matrix can assist with skin rejuvenation, but it should not be confused with dermal fillers such as Restylane or Juvéderm that are designed for facial augmentation. In addition, where fillers provide immediate, long-lasting results, PRFM provides more subtle, incremental benefits.
Here at Rocky Mountain Laser Aesthetics, we are using PRFM to address four concerns:
Hair loss – for patients with thinning hair, PRFM helps rejuvenate dying follicles so they can produce hair that is thicker, denser, and even darker in patients who are going gray. We can treat the entire scalp, or only small areas.
Acne scars, which can be a challenge for fillers.
Under-eye hollows – PRFM helps reduce dark circles, and it may also add some volume to reduce the appearance of wrinkles.
Very fine wrinkling – we can apply PRFM to the face following microneedling treatment, for a "vampire" style facial.
The bottom line is that we're using platelets full of growth factors that promote healing. We're harvesting the patient's own platelets, then putting them into specific areas to rejuvenate facial (or hair) appearance.
PRFM treatment FAQs
Treatment sessions take just a half hour.
Treatments are not painful. We use a numbing agent, and patients say the sensation is something like the prick of a bee sting.
There is no downtime, although some patients may experience temporary slight redness or bruising at the injection site.
Because PRFM is made from the patient's own blood, there is virtually no risk of negative reaction.
As with many other types of minimally-invasive techniques, it takes multiple treatments to produce and maintain optimal results. We are offering PRFM in a series of three initial treatments, one month apart, followed by refresher treatments every 3 to 6 months. Could PRFM be right for you? Why not schedule a personal consultation to learn more?