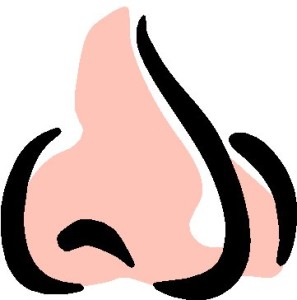 Nasal valve collapse is a common cause of breathing obstruction. The nasal valve is a very narrow area of the nasal airway and can become constricted or blocked due to various reasons. At one time or another, almost anyone can expect to suffer from rhino congestion or temporary inflammation due to the common cold or allergies.
Nasal valve collapse, however, occurs when the entire airway falls inward and obstructs the narrow nasal passage. Causes of nasal valve collapse vary, although they frequently include previous trauma or even prior cosmetic procedures such as rhinoplasty (a nose job). Nasal valve collapse can be worsened by a deviated septum or enlarged turbinates (bony structures that help to warm and humidify the air that you inhale).
Symptoms typically include feelings such as stuffiness, congestion or an inability to breathe through one or both nostrils. It may be temporarily relieved by pulling the soft facial tissue of the cheek upwards (thereby relieving the pressure and re-opening the narrow nasal valve). This is the same reason that externally applied breathing strips can sometimes provide a degree of relief. These measures, however, are only temporary and do not treat the real, underlying cause of the nasal obstruction.
The only permanent solution is to have the nasal valve collapse treated surgically. Although some ENT's (ear, nose and throat specialist) can treat the problem, many lack the extensive, additional training that board-certified, facial plastic surgeons receive.
Dr. Raval, MD, FACS has completed the extensive training required in this area. He is board certified by the American Board of Facial Plastic and Reconstructive Surgery. In addition he holds certifications from the American Board of Otolaryngology / Head and Neck Surgery and is a fellow in good standing of both the American College of Surgeons and the American Academy of Cosmetic Surgery. For more information, please visit our page at www. Ravalmd.com.