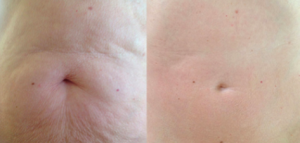 Micro needling is an amazing way to treat stretch marks, acne scarring & skin laxity. It's a revolutionary treatment that is done right in the office and has little downtime!
Using the Rejuvapen, our aestheticians create invisible, vertical, micro perforations into the epidermis and the top layer of the dermis. As a result, the skin starts producing collagen and elastin to repair these micro-perforations. The skin, our largest organ, has an amazing ability to self-repair, which is a 100% natural form of skin renewal from the inside out. You'll see your skin becomes firmer and gains elasticity. Fine lines and wrinkles are visibly reduced, pores become finer, circulation is stimulated and the overall condition of the skin improves.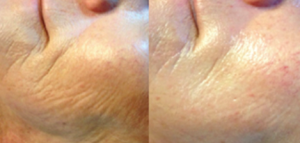 The Rejuvapen can be used anywhere on the body. It drastically improves loose skin and wrinkles on the face and abdomen. We've also seen great evidence of stretch mark improvement on places like the hips. Acne scarring on the face also responds positively over several treatments.
Recovery time is very minimal. During the first 24 hours, you'll see redness similar to a bad sunburn. After the first day, makeup can be applied again as usual. Depending on the severity of your issue, your aesthetician will determine how many treatments you might need to see the improvement you desire.