Back hair. You can't see it without looking over your shoulder into a mirror, but other people can see it. And you can feel it. Excessive hair on the back or shoulders can be physically uncomfortable. You might feel overly warm or itchy. Back hair can also cause your clothes to fit poorly. Feelings of self-consciousness in swimwear or reluctance to dress in a tank top or go shirtless in hot weather are all things we discuss with patients seeking to remove back hair.
And back hair is not only a "guy thing." Ladies can also suffer the discomfort and embarrassment of unwanted hair on the back or buttocks. It's not your fault -- back hair is hereditary. However, just because your ancestors passed down the hairy back gene doesn't mean you have to put up with the consequences. You can take corrective action, with laser hair removal.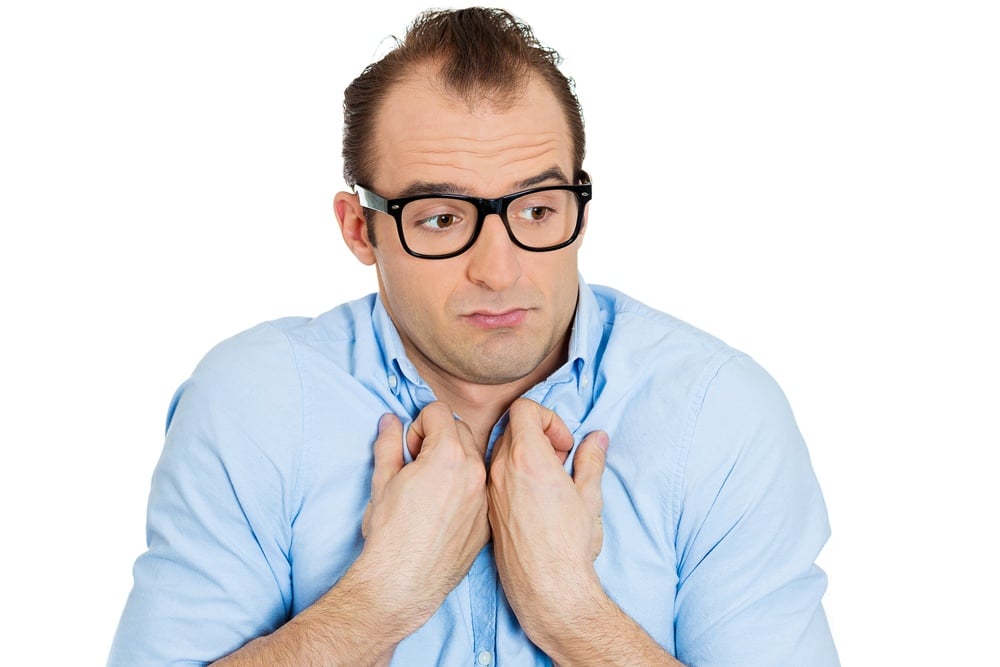 Why Laser Hair Removal?
There are good reasons why 87% of real-patient reviewers on RealSelf give this solution a thumbs-up. They felt their laser hair removal treatment was "worth it" and recommended it to others seeking a solution for excessive or unwanted hair.
Laser hair removal is virtually permanent, but not immediate. Because hair grows in cycles and the laser only targets actively growing hair follicles, it takes a series of treatments to catch all the follicles in the growing phase. Depending on your skin and hair, you might need anywhere from 3 to 7 treatments. Each session will take about an hour, depending on whether we are also treating adjacent areas like the neck or the buttocks.
Once you're finished with your treatments you can look forward to reliably smooth, invitingly touchable skin.
Say goodbye to:
Stubble
Razor burn
Ingrown hairs
Ongoing hassle and expense (from plucking, shaving, or waxing)
Say hello to:
Freedom from pain
Better-fitting clothing
Improved appearance in revealing (or no) clothing
If only your ancestors could have taken advantage of laser hair removal!
Good Candidates: Laser Hair Removal for Back Hair
Most men and women are good candidates for this procedure, although laser treatment may not be appropriate if you have a dark complexion and also dark hair. This is because lasers require contrast to accurately "see" the pigment in hair follicles. However, at Raval Facial Aesthetics we use advanced laser hair removal technology that makes the treatment safe and effective for a wide range of individuals.
And speaking of safety, it's important to know that lasers can be dangerous if used by an inexperienced provider. It takes specialized training to properly adjust and manipulate the device so that it delivers desired results without over- or under-exposure that could cause side effects. As with every surgical procedure or medspa treatment we offer, you can trust Dr. Jeff Raval and our paramedical aestheticians to put your safety and well-being first, so you can enjoy peace of mind as well as great results.
This Is No Time for DIY
Yes, there are at-home "remedies" you can use to get rid of back hair, just as you might get rid of unwanted hair elsewhere on your body. You can shave, use a depilatory cream, or wax.
Except we're talking about your back, so you can't actually do it yourself unless you have superhuman flexibility and eyes in the back of your head. You'll have to enlist a helper – an understanding friend or partner. And since at-home hair removal options only provide short-term relief, you and your helper will have to schedule regular back hair "dates'' in perpetuity. Surely there is something less messy and more fun you could be doing together!
Start Now, Be Smoother Sooner
Laser hair removal can be an ideal solution to unwanted back hair whether your entire back is hairy or you have hair in just a few areas. Find out if it's right for you by scheduling a personal consultation. We will review your medical history, all procedural steps, before and after care of treatment areas and any risks associated with laser hair removal. Because the process takes a series of sessions to achieve the smooth and hairless results you're after, there is no time to waste!