With millions of Botox fans around the world, we all know this famous injectable works to help you look younger. Botox doesn't erase wrinkles, but it reduces their visibility and it can help prevent new dynamic wrinkles from forming. But what does Botox cost?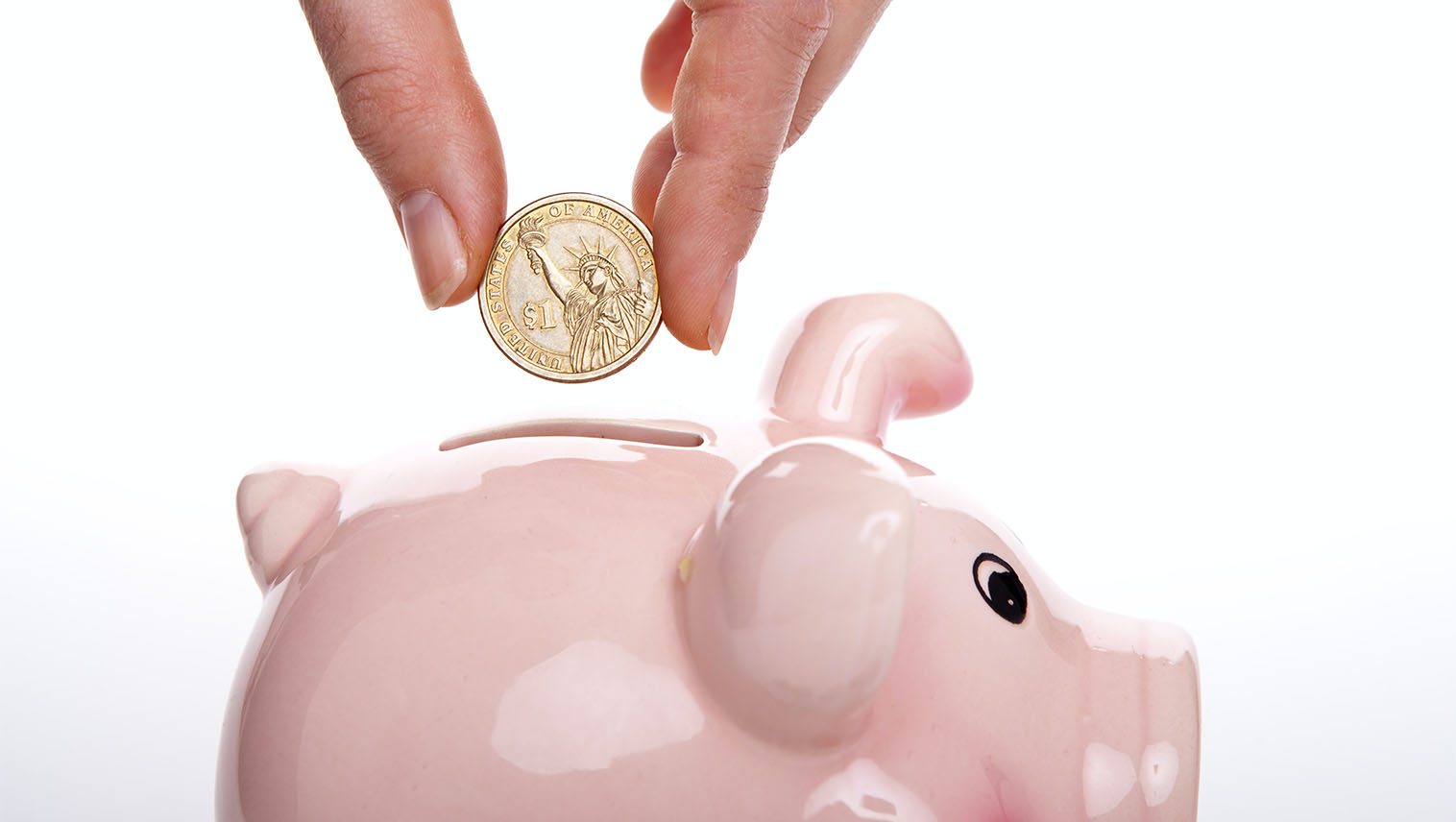 At Raval Facial Aesthetics, we offer both Botox and Dysport, which is a different derivative of botulinum toxin that works in a similar manner. We use them to reduce the appearance of dynamic wrinkles from forehead to chin and neck. We also use Botox for more than facial rejuvenation. Because Botox calms muscle contraction, it is also effective for many patients in treating:
Hyperhidrosis (excessive underarm sweating)
Bruxism (teeth clenching and/or grinding)
Migraines (we do not treat migraines in our office, but will gladly refer you to a specialist)
How Cost Is Determined
There are two key factors that affect what you will pay for Botox or Dysport treatments.
Number of Units
Botox is priced by the unit - a very tiny amount of the injectable fluid. These tiny increments enable us to place exactly the right amount of Botox in the muscle to match each patient's specific need. Fine wrinkles require less than deeper ones, for instance. But bodies respond differently, too, so you may need more or less Botox to accomplish the same result as someone else.
In general, here are some estimates of how many Botox units we might use to correct specific issues:
Forehead lines, 6-20 units
Frown lines (also called glabellar lines), 15-20 units
Crow's feet, 5-15 units per side
Bunny lines along the nose, 2-4 units per side
Platysmal banding on the neck, 4-10 units per band
As you might expect, it takes more Botox to address the non-facial issues we noted above. For instance, in order to treat hyperhidrosis, about 50 units per arm are required.
Who is Administering Your Injections
Here at Raval Facial Aesthetics, you may receive injections from Dr. Raval or from one of our Aesthetic Injectors or Nurses. To be clear, there is no such thing as "second best" here. Patient safety is our #1 concern, along with best-possible patient results. Every team member who performs any treatment or procedure is highly trained and experienced, so you can comfortably put your trust in our certified aestheticians and nurses.
That said, sometimes patients want Dr. Raval himself to do the work. We get that, and he is happy to schedule that. But it will cost you a bit more. After all, Dr. Raval is not only a nationally-known facial plastic surgeon, he trains other doctors in proper Botox injection techniques.
Skill and experience enable us to determine the proper amount of Botox for each patient and to deliver the injections comfortably and safely. This is something you should keep top-of-mind if you are comparing Botox pricing from one clinic to another.
So, About the Cost
Dysport is less expensive than Botox per unit, in part because it is made up of smaller molecules so a "unit" is a physically smaller amount. On the other hand, it typically takes more Dysport to accomplish the same goal as Botox.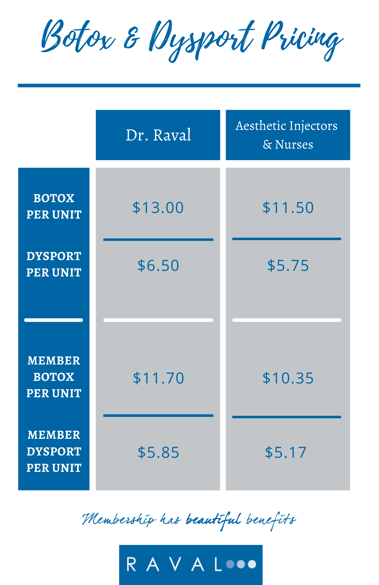 How Can I Save Money?
We've made it easy for you to save on Botox injections and a whole lot more. Allow us to introduce you to ClubTOX. Membership costs $75/month, which applies to any treatments you select. In addition, members get 10% off all treatments and skincare at Rocky Mountain Laser Aesthetics and Raval Facial Aesthetics (excluding surgery and PRP or PRFM). That reduces your Botox cost and makes it easier to maintain an ongoing Botox regimen.
Is Botox Worth It?
Only you can decide. The easiest way to find out is to try Botox and see if you like the results. We're pretty sure you'll think the benefits are well worth the cost. Schedule your consultation today and we can talk through all of the benefits with you!