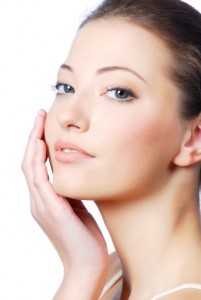 In our culture youth and beauty are seen as synonymous. So it is no wonder that millions of people worldwide are turning to plastic surgeons to turn back the signs of time. However, making the decision to go under the knife is not something to take lightly. Whether it is a simple rhinoplasty or a facelift, it is surgery and with that comes certain risks. These risks can be relatively minor such as disappointing results to more serious risks that are life threatening. In order to minimize the risks follow these guidelines.
1. Always check the background and qualifications of the surgeon prior to signing on for any surgical procedure. This is perhaps the most important part to finding a reliable and experienced surgeon.
In recent years there have been many medical practitioners who have been supplementing their income by dabbling in cosmetic procedures. This means there are many medical "Experts" who are performing major procedures without the proper training a specialist would have. This can cause a rise in surgical complications, botched results and even patient deaths.
This is where the American Board of Medical Specialties (ABMS) comes in. Established 75 years ago, the ABMS is a nonprofit organization that was established to oversee and regulate the certification of medical specialties. In order for a surgeon to obtain ABMS certification they are required to participate in intense training and examinations for their particular specialty. This ensures that the surgeons that are board certified are highly skilled and trained in medicine and patient care.
Board certification by the American Board of Medical Specialties (ABMS) is the gold standard for cosmetic surgery patients. ABMS is a 75-year-old, nonprofit organization established to oversee and regulate the certification of medical specialties. ABMS certification involves rigorous training and examinations for medical specialists to ensure the highest quality of education and care.
Other organizations that ensure a level of specialty are the American Academy of Cosmetic Surgery and the American Academy of Aesthetic Medicine. But it should be noted those organizations are not recognized by the ABMS.
2. Always make arrangements to meet with the actual surgeon during the initial consultation. Do not settle for a physician assistant, nurse or even another doctor in the practice. It is vital to meet with the actual person who will be working on you. This way you and your surgeon can discuss your needs; expectations and what can realistically be achieved during surgery. This will also be the perfect time to ask the surgeon questions and confirm his qualifications. If for whatever reason you leave the visit unsatisfied or unsure, do not use the surgeon in question.
3. Always bring in a picture of someone with the feature you are trying to achieve. By having a physical representation of what you want, you will be giving the surgeon a clear idea of your desired appearance. It is also an added value to ask the surgeon to create a computer-generated mockup using your image to show you how the changes will look on you. However, it is important to note that these computer rendered images do not always reflect how the results will appear.
4. Always ask the surgeon for an honest assessment of what it will take to achieve your desire appearance. Many people do not realize that what they are asking for will require several procedures so it is important to make sure you understand what is realistic. In some cases multiple procedures can be performed at once, to save you recovery time and money.
5. Always ask for referrals. Getting referrals from satisfied patients it the best and easiest way to assess the ability of the surgeon. Most plastic surgeons will be able to show you several before and after photos of previous patients. However, you will want to speak to these individuals to get a sense of their overall experience.
You can also get referrals from friends or family members who have had successful results.