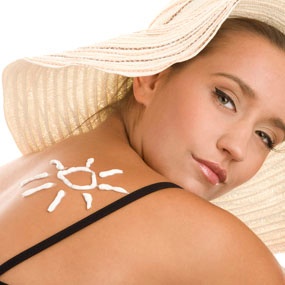 Maybe you're new to Colorado. You moved here to enjoy the great outdoors, the climate, and sunshine the majority of days per year. You might have been here a year or two and suddenly you find that you're not outside enjoying nature's beauty, but inside with all the symptoms of what would appear to be a cold.
Consider the possibility that you have allergies.
Even Colorado's dry climate fosters pollen, grasses, flowers that bloom and weeds which can inspire allergies in any age person, particularly someone who has moved to this area from another region of the country.
The first year you're new to the area, you are exposed to new pollens, grasses, flowers and weeds. Your body starts to develop immune antibodies. It's in the second or third year that the impact of your new natural surroundings can take their toll.
If your nose is running all the time, your eyes feel itchy, and you're sneezing, it's likely that's not a cold you can't beat, but rather allergies.
The first step you should take if you suspect you may have seasonal allergies is avoidance. If you experience a runny nose, itchy eyes, and sneezing every time you mow your lawn, then hire someone to mow it or wear a high filtration mask (available at hardware stores) while mowing.
The second step in treating suspected allergies, especially if you're suffering from a runny nose, is to use a salt water nasal spray. Ocean is available over the counter.
The third step is to use an over-the-counter antihistimine like Claritin which recently became available without a prescription. Take as needed throughout the season you are bothered by allergies.
The fourth step is to see your doctor. If the above three steps haven't minimized your allergy symptoms, it's time for your physician to recommend a prescription that will help.
Finally, if all else fails to relieve your allergic suffering, your doctor can prescribe allergy testing. This screening process can indicate that the best way for you to get relief is through regular allergy shots.
There is no chronological age at which allergies occur. Infants can develop allergies as can an 80-year old who has never before in his lifetime had allergies or allergic symptoms. The good news is that any age person can grow out of allergies too.
Some allergies are not seasonal, but just as irritating as those that are. Treatment for year-round allergies is much the same as for seasonal allergies: Start with avoidance.
Don't let your dog or cat sleep in your bed. In fact, don't allow the pet to enter the bedroom at all.
If you use feather pillows, change them out to hypo-allergenic pillows. The same goes for a down comforter. Replace it with an acrylic fill comforter.
Again, if you're unable to conquer your allergies with avoidance, a salt water nasal spray and over-the-counter allergy decongestants, it's time to see your doctor. Allergies that go untreated can become serious and can lead to painful sinus infections.
Jeffrey Raval, MD is a graduate of the University of Michigan Medical School and did his residency and internship at the Department of Otolaryngology at Washington University Barnes Jewish Hospital. He completed his fellowship in Facial Plastic and Reconstructive Surgery in the Department of Otolaryngology, is double board certified by the American Board of Facial Plastic Surgery and Otolaryngology/Head and Neck Surgery. He is Section Head of Otolaryngology at Swedish Hospital in Englewood and maintains his practices – Raval Facial Aesthetics and Rocky Mountain Laser Aesthetics – in Denver's Cherry Creek North District.