Small, incremental investments in your skin's health and conditioning can bring big rewards, without putting a wrinkle in your budget. In fact, Dr. Jeff Raval recommends a preventive maintenance regimen of regular "tweaks" to keep your skin looking youthful and healthy.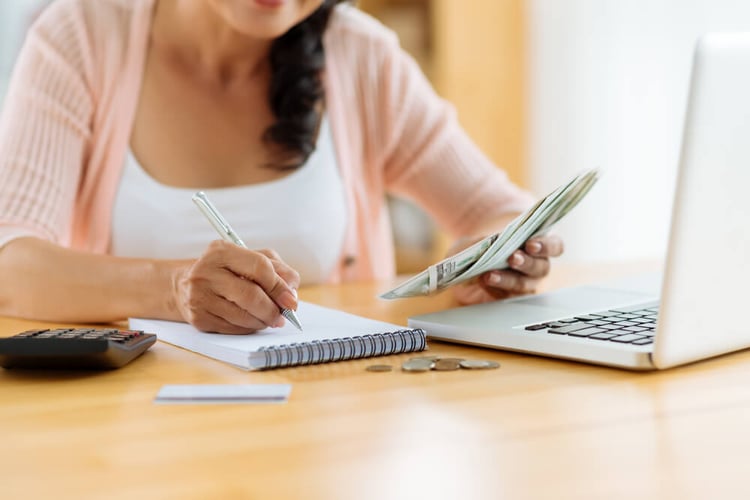 Here are just a few ways you can attain that beauty on a budget of just $200 or less.
$100 and Under
Join the club! Skin rejuvenation and maintenance takes ongoing effort. Joining one of our clubs is a great way to keep your skin regimen and your budget on track.
Become a VIP Member
Banish wrinkles by joining Clubtox. As a VIP member, you'll get special pricing on Botox and Dysport, and discounts on all non-surgical procedures at Raval Facial Aesthetics and Rocky Mountain Laser Aesthetics. Become a member today for as low as $75 per month.
Our Youthful Skin Club offers exfoliating and rejuvenating treatments that feature dermaplaning, microdermabrasion, or chemical peels. It costs just $50 a month and that can go toward any one of these treatments or any other service we offer. One of our Paramedical Aestheticians will consult with you to determine which skin treatment regimen is best for you. As a member, you'll receive valuable discounts and upgrade options for all treatments and products we offer.
Laser Hair Removal
If you have unwanted or excessive hair growth, consider Laser Hair Removal. Laser Hair Removal offers more permanent results with less pain than other methods like waxing and epilation. Our lasers are gentle and precise and we can treat any skin tone! A small treatment area starts at just $75 a session. Consult with one of our Laser Technicians today to discuss if Laser Hair Removal is right for you.
$200 and Under
Our HydraFacial MD® is a one-of-a-kind treatment that offers the three key steps of a traditional facial in one 60-minute relaxing, results-driven session. For just $199 HydraFacial MD® will deeply cleanse, extract, exfoliate and hydrate the skin. Included in the HydraFacial is Red and/or Blue LED light therapy to target specific concerns within the skin. A variety of specialized boosters can be added to create a more customized treatment based on your skin condition and desired goals such as increased hydration, nourishment, and/or anti-aging. HydraFacial is a great pick-me-up treatment, but it can deliver even greater ongoing benefits with a monthly regimen.
You can also rejuvenate your skin more visibly with a microdermabrasion, dermaplane, or chemical peel treatment, for just $159. These skin resurfacing techniques can help reduce fine lines and wrinkles caused by sun and aging, remove blackheads and whiteheads, and give your skin an overall boost in texture and appearance. Even if you aren't a Youthful Skin Club member, you can enjoy the refreshed feeling of deeply exfoliated skin.
Who Knew Beauty Treatments Could be so Affordable?
Refreshing, isn't it? And now that you do know, isn't it time to schedule a "little something" just for you? Or maybe you have additional questions. Either way, it's time for a consultation! Call 303.381.3223