Cosmetic surgery has long been viewed as a way to turn back the hands of time and erase the unkind effects of gravity, age, sun exposure, and a carefree lifestyle. We have watched celebrities grasp for youth - some have had successful procedures, while others have gone a little too far and ended up looking more like a caricature of themselves. Plastic surgery is a last resort for the ultra-vain, right? Wrong! At least, not anymore. Over the past 10 years or so, the field of cosmetic and plastic surgery has seen such incredible advancements in technique and capability that it is drawing in an entirely new clientele. Let's find out why Millennials are becoming more and more interested in non- and minimally-invasive procedures across the country.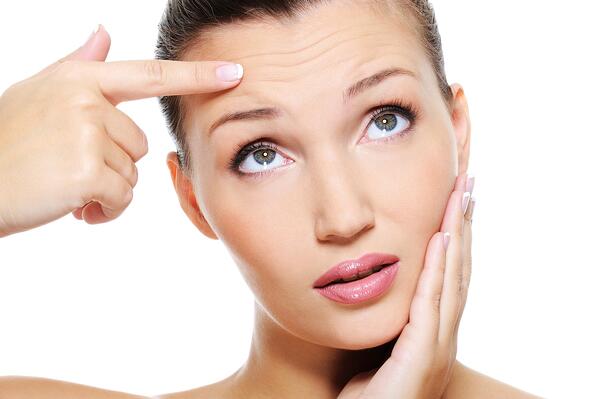 Millennials Want to Preserve Their Youth, Too
A far-reaching and in-depth survey of more than 14,000 people who identified themselves as "aesthetically conscious consumers" (interested in looking better and willing to spend money on it) provided some real data to confirm the anecdotal evidence of the Millennial boom. The Allergan 360° Aesthetics Report™ investigated perspectives around the world of plastic and cosmetic surgeries of all types. What they discovered is that the taboo that used to surround these treatments has all but disappeared with the Millennial age group. A whopping 82% of Millennial respondents said that injectable treatments are socially acceptable. This trend among the younger generation shows us that these minimally invasive procedures are being viewed (and used!) as preventative, not necessarily restorative. It's a big change in perception and one that will have the industry seeing major increases in these types of procedures.
The Influence of Social Media for Millennials
The first generation to truly grow up in the age of the selfie, there is no denying that Millennials are keenly aware of their physical appearance on a screen. The advent of the photo filter has begun to shape self perception and the desire for perfectly smooth, wrinkle- and blemish-free skin. In fact, 34% of US consumers surveyed say that they "always use apps to modify or erase something on my face before posting a photo on social media." Coupled with 60% who say they would consider wrinkle relaxing injections at some point in their lives and you can see where the trend is headed. Social media amplifies any perceived imperfections and for those who leave themselves exposed to Internet trolls, it can be a painful experience. The anonymity that some people feel when sitting at their keyboard can lead to nasty comments about someone's appearance. Cyber bullying is a real concern and many people try to look their best in photos to avoid that kind of devastating experience.
Selfcare is a Big Deal to Millennials
The body positive movement and the prioritization of selfcare has also led Millennials to seek plastic surgery. They view procedures like Botox, microneedling, and liquid nose jobs as preventative and part of caring for themselves. Previous generations have placed less emphasis on these same motivations and usually aim to repair over-exposure to the sun or deep wrinkles that have been developing for years. Not Millenials. Knowledge of the dangers of sun exposure and early interventions have led to a spike in interest for the minimally invasive treatments.
Most plastic surgeons will agree that using Botox and similar products when you're young – before wrinkles start to form – can help keep them at bay as you age.
Millennials and the Job Market
Another interesting and surprising trend that we are seeing is the number of young professionals who believe that their physical appearance is crucial for landing that perfect job. With an already competitive job market, some Millennials see minor surgeries (or even major ones) to maintain a youthful appearance as a must-do to have that leg up. This tends to be more of a concern for men, trying to maintain that edge in the workforce. It has caused a rise in the number of male patients seeking treatments like dermal fillers, neck and jowl lifts, as well as microneedling and facial peels.
It is certainly evident that more and more Millennials, both men and women, are seeking non- or minimally-invasive treatments to prevent the signs of aging. Whether they do it to maintain a youthful online appearance, to up the ante on selfcare, or to keep up in the job market, they're changing the face of plastic surgery.
Maybe you're a Millennial just beginning to explore the many advantages of non-surgical facial treatments. If so, why not schedule a consultation with Dr. Jeff Raval to discuss your options? Click the link below and let's start the conversation.