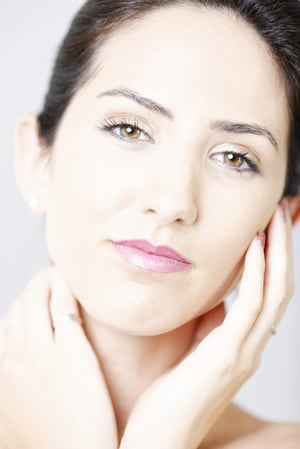 Microneedling, ProFractional, and Micro Laser Peel are three of our most popular skin rejuvenation treatments. All are different, but all can produce impressive skin improvement results, depending on your specific condition and goals.
Despite their differences, these treatments have several things in common. Every procedure is individually tailored to each patient. Treatment sessions are fast, with minimal discomfort and little to no downtime required. And one other thing: results can often be more impressive when we add PRP to the procedure.
PRP can enhance immediate results and also encourage your skin to continue improvement on its own, more than it would without adding PRP. Here's why we like it so much in combination with Microneedling, ProFractional, and Micro Laser Peel.
A quick review:
Microneedling uses tiny surgical steel needles to gently prick the skin to a precisely-determined depth, which creates invisible wounds. That triggers your body to repair the wounds by producing new collagen, elastin, and renewed blood flow in the treated area. The renewed skin is smoother and tighter, so it looks healthier and more youthful. Microneedling is a great treatment option to minimize the appearance of fine lines, wrinkles, skin laxity, and some types of acne scars.
ProFractional laser skin treatments use precisely-targeted intense light beams to reduce fine lines, wrinkles, scarring, and other imperfections on the face, neck, hands, and chest (décolletage). Unlike other laser techniques, ProFractional targets only a fraction of the skin across the treatment area. This produces the same desired renewal effects in less time with less discomfort because most skin cells are not affected.
Micro Laser Peel is another laser-based treatment that works in two ways. It exfoliates surface skin while also targeting deeper layers of the dermis, again to stimulate new collagen production. You get fast visible improvement, thanks to the exfoliation, plus ongoing improvement from within.
Although lasers work differently from microneedles, they also trigger new production of fresh collagen and skin cells, resulting in significantly improved skin tone and texture.
Why get PRP with your treatment?
If Microneedling, ProFractional, and Micro Laser Peel are very effective on their own – and they are – why would you want to add something else? Because PRP, or platelet-rich plasma, offers a benefit unlike anything else. The platelets within your blood deliver growth factors to injured areas, so your body can begin healing.
When we add PRP to a skin rejuvenation treatment, we are delivering those same growth factors directly to the treated area. That spurs healing so you see more visible results sooner. It also helps intensify new cell production, so you can see longer-lasting results.
The pure beauty of platelet-rich plasma is that it is produced from your own blood. It is 100% safe, with no chance of allergic or other reactions. The process is simple and quick, too. At the beginning of your appointment, we take a small blood sample, then spin it in a centrifuge to separate the platelets and plasma from the red and white blood cells. And voilà, we have PRP. We may take it one step further, adding a little calcium chloride to create PRFM or platelet-rich fibrin matrix. This is a "turbo-charged" type of PRP.
Once we have your PRP, we apply it to the treatment area before beginning the primary procedure. The laser or microneedles will help deliver the PRP into your skin, where it can get to work helping to boost your final results.
More about enhancing your treatment with PRP
It's easy to learn more about whether Microneedling, ProFractional, or Micro Laser Peel might be the most effective treatment for your skin and concerns – and equally easy to learn if adding PRP or PRFM would enhance your results. Simply schedule a personal consultation with Dr. Raval or one of our excellent medical aestheticians. We can examine your skin, discuss your goals, explain the options, and recommend the treatment that's best for you.