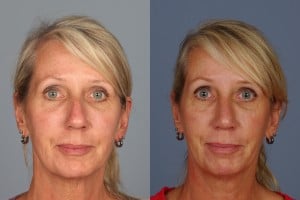 From patient references and before-and after-portfolios, you have heard and seen the benefits of your procedure. Investigate the surgeon's commitment to your aesthetic, breathing, and overall health by seeing how they present risks of a Rhinoplasty procedure. If a surgeon answers to your concerns by listing only the physical risks of the procedure, this will probably not satisfy you. And, it shouldn't. Through your own research, you probably already know the physical risks of nasal procedures. In truth, risks can begin well before your physical surgery depending on what you expect from the outcome and recovery.
To have scheduled a consultation, Dr. Raval knows you have done your research and want to find out how he will help you avoid the most severe complications. His first step is providing a comfortable office and consultation room for you to ask tough questions, voice fears, and set realistic expectations. Next he walks you through potential fears and risks of pain, bleeding, scarring, infection, poor outcome and numbness. In this process, Dr. Raval is actively minimizing the most concerning complication: an unsatisfactory result from an unwanted procedure. He helps patients avoid the risk of dissatisfaction from the start with a comfortable environment and honest communication. Both of those things help you and Dr. Raval explore the three areas of risk for the three ways surgery will affect your life—physically, aesthetically, and psychologically. In consultation on risks, if you communicate that you want natural improvement, not unnatural perfection, then having healthy expectations of natural results makes you a good candidate for his surgical procedures.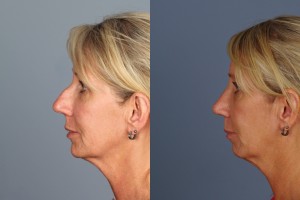 A surgeon who merely lectures you about physical post-op issues leaves out these important areas of concern, such as emotional readiness and realistic results. By openly addressing risks in this way, a surgeon like Dr. Raval will show their awareness to your risks as an individual with valid hopes and anxieties. Ask next "How can we safely hasten recovery?" to explore a realistic recovery process and assess your future surgeon's post-op care.