In order to ensure your safety as well as the safety of our team members we are making changes to our current business flow and it is imperative you read and understand our new processes. Our office is going to look a little different during this time, but we promise it will not change the amazing care we have offered for the last 13 years!
---
If You Are Sick or have been exposed to someone who is sick, PLEASE Reschedule
Please remember that if you have been exposed to anyone with COVID 19 in the last 14 days, we MUST reschedule your appointment. Please call us immediately if this is a concern. We care about each of you and we are implementing the following precautions to protect you as well as our wonderful team members.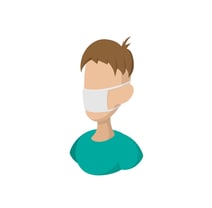 MASKS REQUIRED FOR STAFF AND PATIENTS
Everyone is REQUIRED to wear a mask over their mouth and nose, this includes our team members and patients. NO EXCEPTIONS. If you do not have a mask, please let us know and we will provide one for you. Our team members will be wearing masks and gloves.
Update 7/1/20 - Providers and Aestheticians can now remove patient masks for face treatments. But a mask must be worn when checking in and out.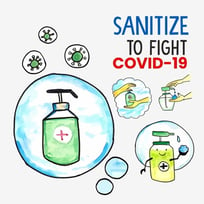 SANITIZING PROCESSES
Rest assured we will THOROUGHLY SANITIZE every treatment room, as well as any pens, clip-boards and any other items that may be touched by others. Our staff will also sanitize their hands and change gloves between each patient interaction.