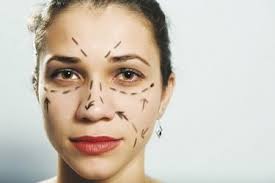 It's an age-old debate. How young is too young for plastic surgery? Well, that answer is different based on a variety of reasons. It is actually based on both physical growth and emotional readiness. Parents will seek plastic surgery for their child for a variety of reasons.
Increasingly, parents and children are seeking out plastic surgery options to cope with some difficult situations such as peer bullying. Sometimes a teen will look into surgery because they're not satisfied with their looks. The most common procedures are ear pinning and nose reconstruction. Ear pinning can be done as early as 5 or 6 years of age, even before a child begins school. Nose reshaping can be done in the teen years, usually when a child is full grown. That age is usually earlier for girls than boys.
A great deal of attention must be paid to the child's awareness and readiness for any sort surgical procedure. A surgeon must fully assess if a child is mentally capable of dealing with the physical change, pain during the healing process & coming out of the back side with their self acceptance still intact. It is important to emphasize that self esteem comes from within and that a surgical procedure will not necessarily make bullying end or make them happier because their nose looks different.
Ultimately, it needs to be a decision made between three parties: the surgeon, the parents, & the children.