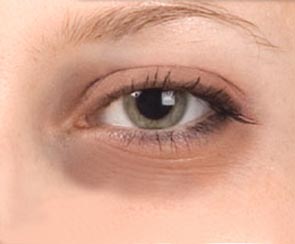 Tired looking eyes and dark circles are prevalent among men and women over the age of 30 as the facial skin starts to lose its moisture and elasticity once they hit this age. For those who are looking to rectify this flaw and achieve a fresher face and reduce the tired look caused by dark circles under the eyes, the Restylane Treatment is one of the best choices to consider.
Below are relevant facts that potential patients should know before they decide as to whether this treatment is suited for their needs.
Safe, Non-Invasive Cosmetic Procedure
Most people are simply terrified of going under the knife, regardless of how much they want to improve upon their physical appearance. Restylane-L, however, is a safe and non-invasive treatment that is designed to work as an effective filler that removes the creases underneath the eyes. While this treatment is administered in injection form by the attending cosmetic surgeon, it does not involve any cutting and there is hardly any pain or blood loss involved.
Long Term and Cumulative Effects
Compared to serums and under eye creams on the market today, Restylane-L provides long term and permanent results. The effects of each treatment are incremental, but as soon as the rounds of injections have been completed (usually lasting over a period of several weeks), the results can be clearly seen.
The net result of Restylane is a fresher and younger looking face. Once the grooves as well as dark circles under the eyes have been removed, a more natural and pleasant complexion will come to light.
Practically No Recuperating Time Required
Unlike surgery, Restylane does not involve the use of general anesthesia so it is a fast and seamless out-patient procedure. In addition, since there is no cutting involved, there are no wounds that need to heal over the period of several days or weeks. In fact, most people who receive this treatment go about their daily schedule, i.e. work, exercise, social engagements, right after the injections.
Potential Drawbacks
The only complain that patients have about Restylane is that it causes slight bruising around the eyes. This is addressed by the Cosmetic Surgeon by applying ice on the affected area until the bruising and/or swelling subsides.
In all, this procedure is one of the best choices for men and women who want look better, without necessarily having to subject themselves to painful and very expensive surgery.