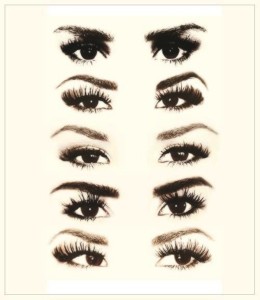 Over 50,000 people have taken the advice of The American Society of Plastic Surgeons to turn back the clock with the help of a Direct Brow Lift. The Direct brow lift is a procedure that helps both men and women to appear younger and more beautiful by reducing the wrinkles, especially around the forehead. Most commonly performed in conjunction with dermal fliers, or facelifts, this procedure promises to whisk away the signs of aging.
There are many different techniques that a surgeon can use when performing a direct brow lift.
Known as the hairline lift or the mid scalp technique, this type of brow lift is meant for those whom have high forehead and high hairlines. The procedure includes making in incision at the joining portion of the skin of the forehead and the hairline. The incision runs from side to side over the head top, raising the brow line without raising the hairline.
The next type of brow lift is the endoscopic forehead lift. This type of lift involves making almost three to four incisions within the hairline. By slightly repositioning the brow muscles, this technique provides the patient with a more youthful appearance.
Another technique that is commonly used it the Lateral brow lift. Trimming the excess skin after positioning the incisors along the hairline, in the temples, performs this procedure. The lax skin and improvement of the outer eyebrow edges are especially focused in this technique.
After the completion of these procedures, all the incisions are carefully closed using small stitches and all the scar effects on the faces are erased naturally with time.
While all these procedures are relatively non-invasive, there are some post-surgery side effects such as swelling, pain or discomfort. For this many doctors may prescribe a painkiller for temporary relief. Some people do experience some numbness or tingling in the forehead area after the procedure, but this effect is usually temporary. Scar marks are likely to reduce with time but at severe cases the scars may stay for a long time.