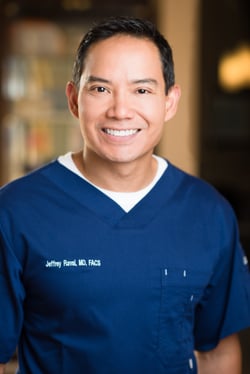 We have some exciting news to share here at Raval Facial Aesthetics! Our very own Dr. Jeffrey Raval has just been named one of 5280 Magazine's Top Doctors of 2016. Naturally, we couldn't keep this great news to ourselves, so here are the details about his latest accolade!
5280 has published a Top Doc list for the last 22 years for Denver locals. Winners are chosen by their peers and in this case, Dr. Raval was chosen by colleagues and friends for the Top Doc for Plastic Surgery of the Head and Neck. 5280 Magazine continues to publish this informed and trusted list every year, because in their words, "Our theory is that medical professionals are best qualified to judge other medical professionals." That may be very true, but we're sure our patients will also fully agree with Dr. Raval's selection. (We can already hear you cheering!)
How the Process Works
5280 Magazine invites all physicians in the Denver metro area to participate in the voting between mid-January and mid-March, via online ballot. Metro counties include, Denver, Arapahoe, Broomfield, Boulder, Adams, Douglas and Jefferson.

Doctors vote specialty-by-specialty, for the physician "they would trust to treat themselves and their families."

As a final step, once winners are identified, the magazine submits the list to the Colorado Department of Regulatory Agencies to verify none of the doctors have any current disciplinary actions against their licenses.
For the past ten years or so, Top Doc categories have included only specialties that are officially recognized by the American Board of Medical Specialties. However, not every specialty is listed for voting.
Why a Top Doctors List?
The magazine publishes their Top Docs list to help Denver metro residents learn more about physicians in the area. They say it's much like asking your doctor for a referral, with one big difference – the survey gets input from far more doctors that the typical patient would ever have access to.
How We Are Celebrating
What better way to acknowledge and celebrate Dr. Raval's Top Doc status than by getting his take on the latest advances in head and neck skin treatment? His new e-book, The Aging Face, Everything You Need to Know About Botox and Fillers, explains how your face ages and why products such as Botox and dermal fillers can make a significant difference. Just because you didn't get to vote for him doesn't mean you can't take advantage of Dr. Raval's medical expertise. Get your copy of his e-book today!