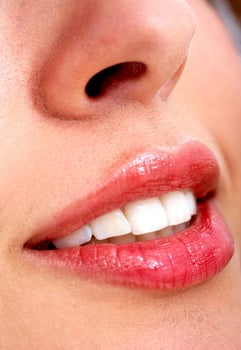 Just because you want to change the way your nose looks does not necessarily mean you need a full nose job. Perhaps it's only the tip that is the problem, even if the overall appearance seems "off" to you. If so, tip refinement rhinoplasty may all you need to achieve your desired changes.
Dr. Jeff Raval's philosophy is always "less is more." Tip refinement is a perfect example. Modifying just the tip of your nose can change the look of your entire face, balancing your features and, in some cases, even making your face appear slimmer. But it is not the right solution for everyone.
What Might Tip Refinement Rhinoplasty Do for You?
This procedure is typically used to:
Reduce the size of a bulbous or wide-looking tip
Straighten a hooked or hooked tip
Lift a droopy tip
Smooth an upturned tip
Re-balance asymmetrical nostrils
Reduce nostril flaring
Further refine a previous rhinoplasty
As with every cosmetic surgery, "great" results depend on realistic expectations. Can we make changes? Certainly. But there is no such thing as a perfect nose, just as there is no perfect face. "Improvement" is in the eye of the beholder. Understanding what nose tip refinement can and cannot accomplish will help ensure you are, indeed, pleased with your nose's new look.
One way to see what's possible is to review before and after pictures of real patients who have undergone a nose tip rhinoplasty. Dr. Raval can show you examples in person.
The Nose Tip Refinement Procedure
Dr. Raval specializes in rhinoplasty. It's his first love when it comes to facial surgical procedures, so he takes special pride (and joy) in using his years of experience and artistic talent to make small changes that produce positively noticeable results.
Where a full rhinoplasty might involve changes to your nasal bone and interior structures, nose tip refinement removes or reshapes only cartilage. It is possible that Dr. Raval will recommend using facial fillers instead, if that will be enough to make the change you want. More likely, he may recommend using a filler along with nose tip surgery, to enhance the final result. Or he may not recommend using fillers at all.
Less Surgery Means Less Downtime
As we noted above, nose tip rhinoplasty is not a suitable solution for everyone. However, if it fits your situation, you can achieve your "new and improved" nose with less surgery. Still, it is surgery. It is an outpatient procedure, performed under general anesthesia in an accredited surgical facility. But because it is less invasive and less extensive, you can expect to recover quite a bit faster than after a full rhinoplasty.
And since it takes less time and is less complicated, tip refinement surgery costs less than a complete nose job, too.
Is Tip Refinement Rhinoplasty the Solution for You?
Now that you know such an option is even possible, you can explore the possibilities with Dr. Raval. In a personal consultation, you can discuss your concerns and aesthetic goals, and Dr. Raval can examine your facial structure and nose. He will let you know if you are a good candidate for nose tip refinement, and recommend a surgical plan.
When you're ready to learn more, just let us know by clicking the button below!