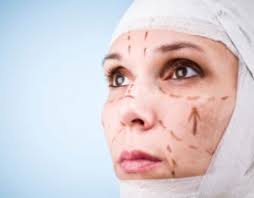 Feeling a little down? Tired of seeing the signs of aging every time you look in the mirror? The Mini Lift is a great skin tightening procedure developed by Dr. Jeffrey R. Raval that uses the newest technology to reverse the clock.
How Does This Work?
In a Mini lift, a series of small incisions are made near the ears. The tissues under the skin will be pulled back to make the overall area look tight. In addition, sometimes excess skin deposits may be cleared out after the incisions are made. This may include clearing out dead skin cells that have not been properly cleared out from the body over time. It is done to keep the skin from bunching up. This is done to target the lower part of the face and the upper neck area. Many signs of aging can be first spotted in these parts of the face.
Why Get A Mini lift?
You can use this cosmetic treatment to improve the overall appearance of your face to make it look younger. You will be less likely to have wrinkles and sagging spots around your face when you undergo a Mini lift. In addition, this is ideal for cases where you have minor needs to make yourself look younger. You do not have to go through an invasive procedure in order to get a minimal treatment to work for you.
What Benefits Are There?
This is made with incisions that are not visible and are particularly small. They are less than half the size of what's used in a traditional facelift. Also, the recovery time for such a procedure is especially short. You can get back to regular activities in about three days on average.There's no need to worry about a lengthy procedure either. A Mini Facelift takes about 90 minutes on average. A normal facelift would take several hours to complete.
Are There Risks?
Like with any other cosmetic procedure, there are some risks that come with a Mini Facelift. The most common risk involves bleeding from the incision site. Swelling and bruising may also appear around the site. Still, the risk of infection is lower than it is for a regular facelift.