Patients and surgeons contribute valuable time, effort, and, of course, money to a rejuvenating facelift procedure. A facelift procedure can come in many forms when they are personalized to fit your unique needs. This post gives you an estimate for the different forms of facelift procedures.
Costs of Facelift Procedures as of 06/2015. Prices are subject to change.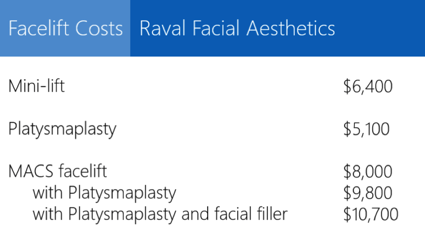 If you have any questions regarding the cost of your procedure or would like to schedule a consultation, call 303-381-FACE (3223).