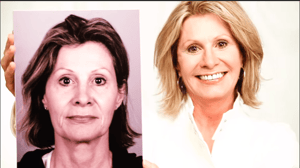 The beauty industry has made billions on the promise of eternal youth. Both men and women are obsessed with looking young and are willing to spend big bucks on any product that promises to do so. In recent years, many people have been interested in mini-facelifts. This innovative facelift offer patients the results without the downtime and cost of a traditional facelift. The results are so promising that even women as young as 30 have turned to mini-facelifts.
What is a mini-facelift?
In simple terms, a mini-facelift is a simple outpatient surgical procedure. This procedure can effectively rejuvenate the bottom third of your face, and even the neck and jowls. Many people refer to mini-facelifts as short scar facelift, S-lift, lifestyle lift, weekend facelift or quick lift.
Why should you choose a mini-facelift?
Mini-facelifts offer numerous benefits. First of all, they offer same day results with minimum swelling or bruising. In addition to this, a mini-facelift costs around 75% less than a conventional facelift. The best part is that a mini-facelift is performed under local anesthesia. Most of the time, this procedure takes only about 45 minutes. According to most people who've undergone this procedure, everything goes smoothly and quickly. Moreover, positive results are visible on the same day, most patients can even drive themselves home once the procedure is complete. The recovery time is only 2-5 days as compared to about 3 weeks for a conventional facelift.
Are You The Right Candidate?
A mini-facelift is specifically designed to treat mild and moderate drooping of your skin in the jawline, cheeks and neck. In case you're healthy between 30-60 years of age with a well-developed facial bone structure, you can be a perfect candidate for a mini-facelift. However, if you have a lot of drooping around your jowl skin, neck, and eyebrows or sagging of the forehead, a mini-facelift will be unable to show positive results.
How is the Procedure Performed?
In order to start the procedure, the patient is given a local anesthetic. It can effectively numb your face. The surgeon will perform an S-shaped incision in the area you want to improve. This S-shapes incision will be made from the base of your sideburn, curving down and finally stopping at your earlobe. In contrast to a conventional facelift, the incision begins quite higher. It continues around your hairline and goes behind the ear. This incision ends about 2 inches from the back of your neck.
A mini-facelift can effectively elevate your facial skin, while trimming away any excess, loose skin. Thus, it can easily reverse the effects of sagging and jowling neck skin. Since a mini-facelift can disturb less tissue than a conventional facelift, the patient suffers from less swelling and bruising.
What Kind of Results Can You Expect?
Since, mini-facelifts is a less extensive procedure one should not expect to achieve same degree of results as conventional facelift surgery. These are known to deliver pleasurable results, producing a smoother, more youthful look. The best part is that the results are way better than having an "over-operated" look that people used to get some years ago. The procedure is designed to produce natural looking appearance, which will definitely leave onlookers confused for a while. So, if you have been looking for a non-invasive procedure to reduce aging signs, then mini-facelift can turn out to be an ultimate solution to your problems.