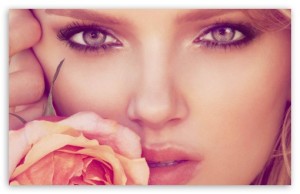 You want to fix the puffiness below your eyes or you want to refine the shape of your nose. Where do you start when looking for a good facial plastic surgeon? The answers to that question are vital when you begin your research.
First of all, a facial plastic surgeon is a doctor who has completed one year of general surgery and training in otolaryngology or ENT (ear, nose & throat) in addition to all their other plastic surgery training. A qualified surgeon should be members of the appropriate boards and societies. Those include the American Board of Otolaryngology (ABOto), the American Board of Facial Plastic and Reconstructive Surgery (ABFPRS), the American Academy of Facial Plastic and Reconstructive Surgery (AAFPRS), & the American Osteopathic Boards of Ophthamology and Otolaryngology-Head and Neck Surgery (AOBOO-HNS) Primary Certification in Otolaryngology.
You should arm yourself with a list of questions when you visit each doctor you are interviewing. Ask how many procedures like the one you are seeking the doctor has performed. Ask to see before and after pictures. Ask how you can proactively make your surgery smooth both in terms of what you can do before and after surgery. Find out the risks associated with the procedure you want to have done. See if there are alternative treatments and get a good idea of what recovery looks like. Have a good grasp on when you will begin to see results and when you can resume normal activities like wearing make-up and exercising. Don't ever feel pressured to choose a doctor. Take your time and learn about several people before you make a final commitment.