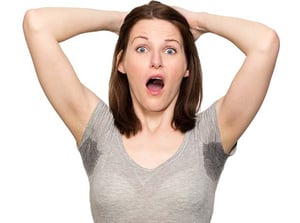 Botox and Dysport treatments are diverse and robust enhancement procedures. Even as these treatments for signs of aging expand popularity among patients, medical cosmetic practitioners continue to discover new applications. For example, did you know that underarm Botox or Dysport injections are effective for reducing unwanted sweating? Supported by research on effective injection techniques and emerging trends, Dr. Raval shares his techniques and latest programs to increase his patients' safety, satisfaction, and even security of investment.
Dr. Raval is the Owner and Medical Director of Raval Facial Aesthetics as well as Rocky Mountain Laser Aesthetics, offering specialized Botox and Dysport treatments for axillary hyperhidrosis, a condition affecting "the social and occupational lives of many people" that can even make using antiperspirants ineffective. While the biological cause of excessive sweating remains controversial, a recent review of methods and effectiveness in "Botulinum Toxin for Axillary Hyperhidrosis," shows Dr. Raval's treatments using botulinum toxin "safe and effective for the treatment of axillary hyperhidrosis."
Dr. Raval, over time and through technical expertise, has formulated a signature Botox and Dysport solution for facial treatments. He uses the same long-lasting and pain-reducing technique for underarm injections. His process, however, for patients hoping to reduce sweating is customized. By feel, Dr. Raval prefers to identify the site of concern "because the iodine and starch tests," recommended by some research reviews, he says, "create a messy patient experience." Nonetheless, just as reviews and research emphasize the importance of injection formulation and site identification, Dr. Raval's techniques and formulas aim to avoid "the neglect of target areas, and to enhance efficacy," while privileging satisfaction. Once the area of treatment is identified neatly and naturally, Dr. Raval makes a slight, superficial injection along the level of the sweat glands. This no-downtime, non-surgical procedure for excessive underarm sweating allows patients to safely use standard antiperspirants.
The security of patient results and investment is safeguarded by a recommended follow-up appointment. Two weeks after the initial injection, Dr. Raval assesses patient results and satisfaction to identify, formulate, and apply further injections. As this recent review and clinical studies of regular Botox injections support, Dr. Raval's patients can expect a reduction in unwanted sweating for up to nine months with repeated treatments. For patients to save resources and earn rewards through result-securing repeat Botox or Dysport treatments, Dr. Raval has launched the ClubTOX membership program.
Dr. Raval's patients benefit from his research-supported procedures for a diverse range of signs and symptoms with practice-protected results. To increase your satisfaction and investment-value through regular appointments, you can learn about the ClubTOX membership program. By calling (303) 381-FACE, you can join the rewarding experience of Dr. Raval's Denver office, patient programs, and long-term benefits through scheduling an appointment.
SUPPORTING SOURCE: Drs. Almeida and Montagner review of effective treatment and techniques in "Botulinum Toxin for Axillary Hyperhidrosis," published by the journal, Dermatologic Clinics (vol. 32, no. 4), in the fall of 2014.